Choo day to day with left arm soreness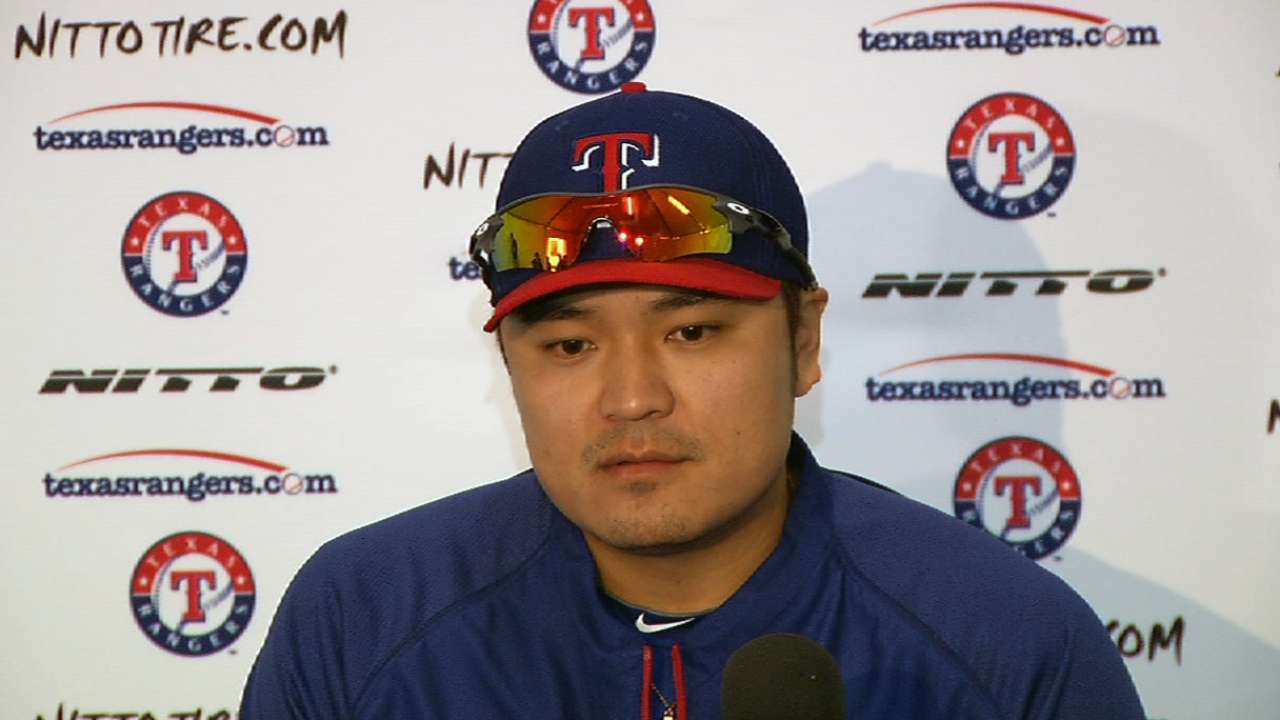 SURPRISE, Ariz. -- The Rangers may have just coined the latest baseball-related medical term -- "Spring Training arm."
Outfielder Shin-Soo Choo won't play against the White Sox on Sunday and is listed as day to day with general left arm soreness, the kind that often occurs after workouts early in camp. One day earlier, it was Elvis Andrus who was sidelined with similar symptoms, and he also wasn't in the lineup on Sunday.
"Choo is not playing today with what is being described as Spring Training arm," Rangers assistant general manager Thad Levine said. "He has just a little bit of soreness and is listed as day to day.
"His is more in his triceps, and Elvis' is more his flexor. It's more muscular than anything, but we're just going to give him a day or two to let it calm down."
In other injury-related news, left-hander Rafael Perez threw live batting practice on Sunday morning -- his first action since he sustained a right hamstring strain. Leonys Martin (back tightness) was cleared for baseball activity, but he wasn't in Sunday's lineup.
Meanwhile, second baseman Jurickson Profar has participated in live fielding drills on his own, meaning he has resumed throwing to first base. Profar has yet to play the field this spring because of a shoulder injury, and he's been used solely as a designated hitter.
AJ Cassavell is a reporter for MLB.com. Follow him on Twitter @ajcassavell. This story was not subject to the approval of Major League Baseball or its clubs.