Arencibia gets to know his new pitching staff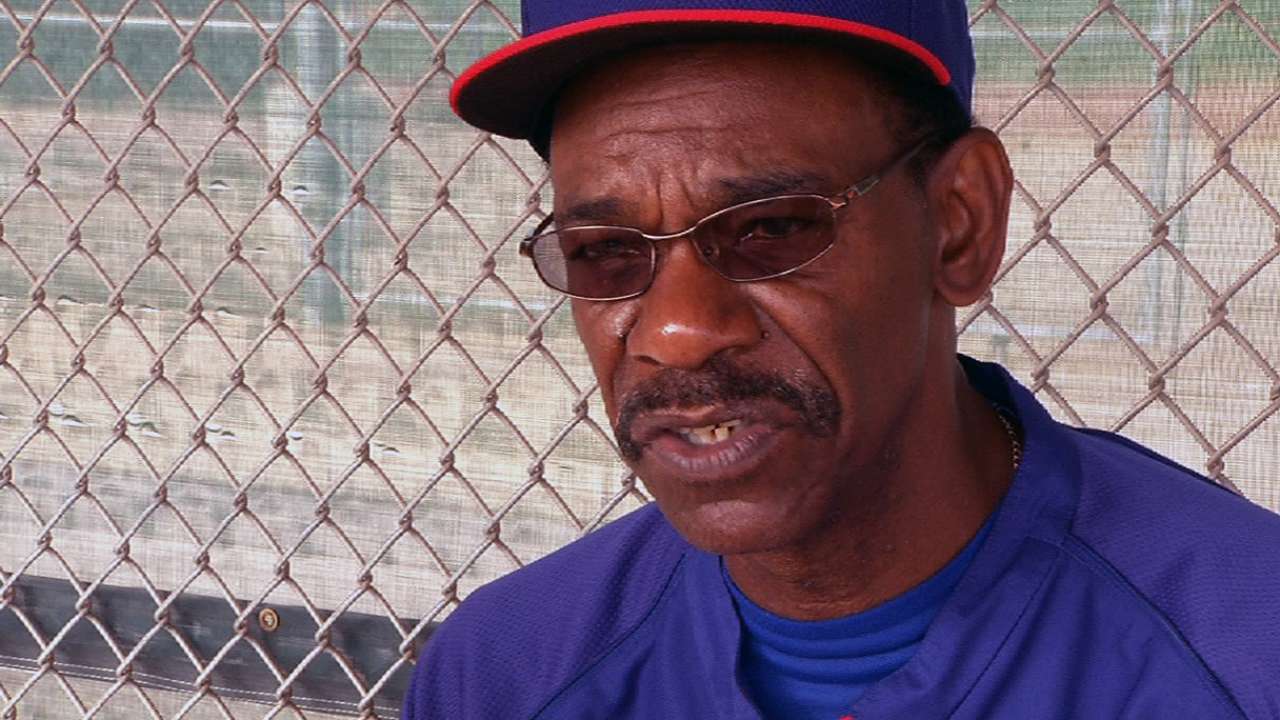 SURPRISE, Ariz. -- One of the first items J.P. Arencibia received after signing with Texas in December was a hard drive containing video of every Rangers game from 2013.
It didn't collect much dust. Arencibia got right to work watching the pitchers he'd be catching in a few months in order to prepare himself for camp.
"We definitely have a lot of tools available in watching film," Arencibia said. "I've watched a lot of these guys pitch, the way they attack hitters. As soon as I signed this offseason, I got a hard drive of every single game, so I just watched all the games, and I watched the pitching."
Still, for all the work as Arencibia did to prepare, as the old saying goes, nothing can prepare you for the real thing.
"I could watch as much film as I want, but the biggest thing is that in-game relationship -- knowing what they want to throw, knowing what they want to do and keeping a good pace going," Arencibia said. "It stinks sometimes when you put down a sign, and you're not on the same page. It'll take you a little while to get on the same page."
Geovany Soto -- Arencibia's competition for playing time behind the plate -- is out of his walking boot, but he is still inactive after having surgery on Feb. 22 to remove a small bone in his right foot.
That means a bit more time for Arencibia to familiarize himself with the pitching staff, a process that he said has been so enjoyable, "it doesn't even feel like it's work."
"It's just fun to be in a different atmosphere," Arencibia said. "Everything here has been awesome. It's been a lot of fun. The coaching staff, players, they put a good group together. The overall process, it's a fun process."
AJ Cassavell is a reporter for MLB.com. Follow him on Twitter @ajcassavell. This story was not subject to the approval of Major League Baseball or its clubs.