Rangers will break camp with best pitchers in rotation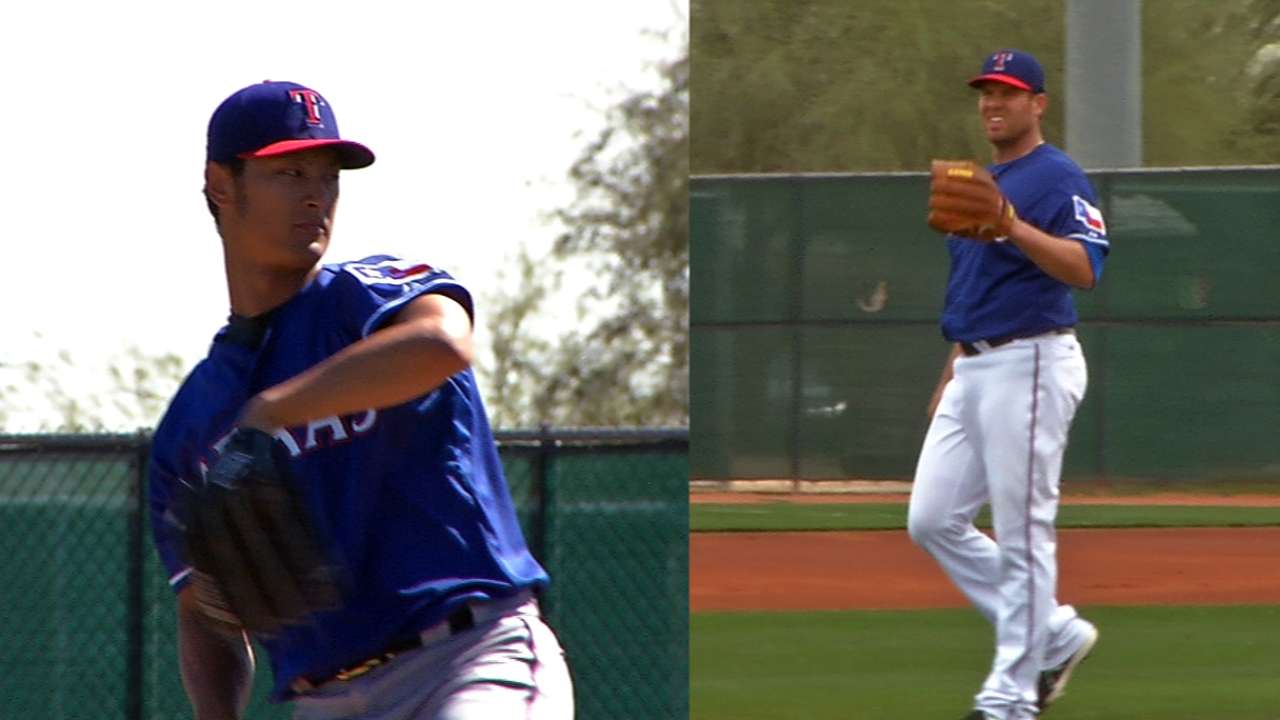 SURPRISE, Ariz. -- The Rangers' bullpen and rotation puzzles may have several interchangeable pieces, but manager Ron Washington has made it clear which puzzle is top priority.
Washington said Sunday he'll break camp with his top five starting pitchers in the rotation -- regardless of how well Robbie Ross, Tanner Scheppers or Michael Kirkman might seem to fit in the bullpen.
"We're going to leave out of here with our five best," Washington said of his starters. "If they're included in our five best, yes [they'll be in the rotation]."
Ross and Scheppers are each slated to pitch two innings against the White Sox on Sunday, which is a starter's workload at this point in the spring. Kirkman worked two frames on Saturday.
The Rangers have been down this road before. Neftali Feliz and Alexi Ogando were relievers turned starters and -- in Feliz's case -- turned reliever again.
"We're not the first organization to bring guys up to the big leagues that had been starting in the Minor Leagues and put them in the bullpen and then transition them out," Washington said. "Results may not have been great, but we will not stop trying."
Of course, there's always the chance that Washington's top five starting options won't include a converted reliever. Tommy Hanson could find his form after a rough 2013, and Matt Harrison could put back troubles behind him and return sooner than expected.
Or, it could be Colby Lewis who reclaims a starting role after missing a season and a half with two major operations. The right-hander underwent right hip replacement surgery last Aug. 22. and he had surgery on his right elbow on July 27, 2012 -- four days after he made his last big league start.
Count Washington among those impressed with what Lewis has accomplished in camp. So what has surprised the Rangers manager most thus far?
"That he hasn't missed anything," Washington said. "He's been Colby Lewis -- leading, being a pro, not asking for any favors, being a part of everything. That's surprising for us. He had a serious operation."
AJ Cassavell is a reporter for MLB.com. Follow him on Twitter @ajcassavell. This story was not subject to the approval of Major League Baseball or its clubs.