Profar showing improvement at the plate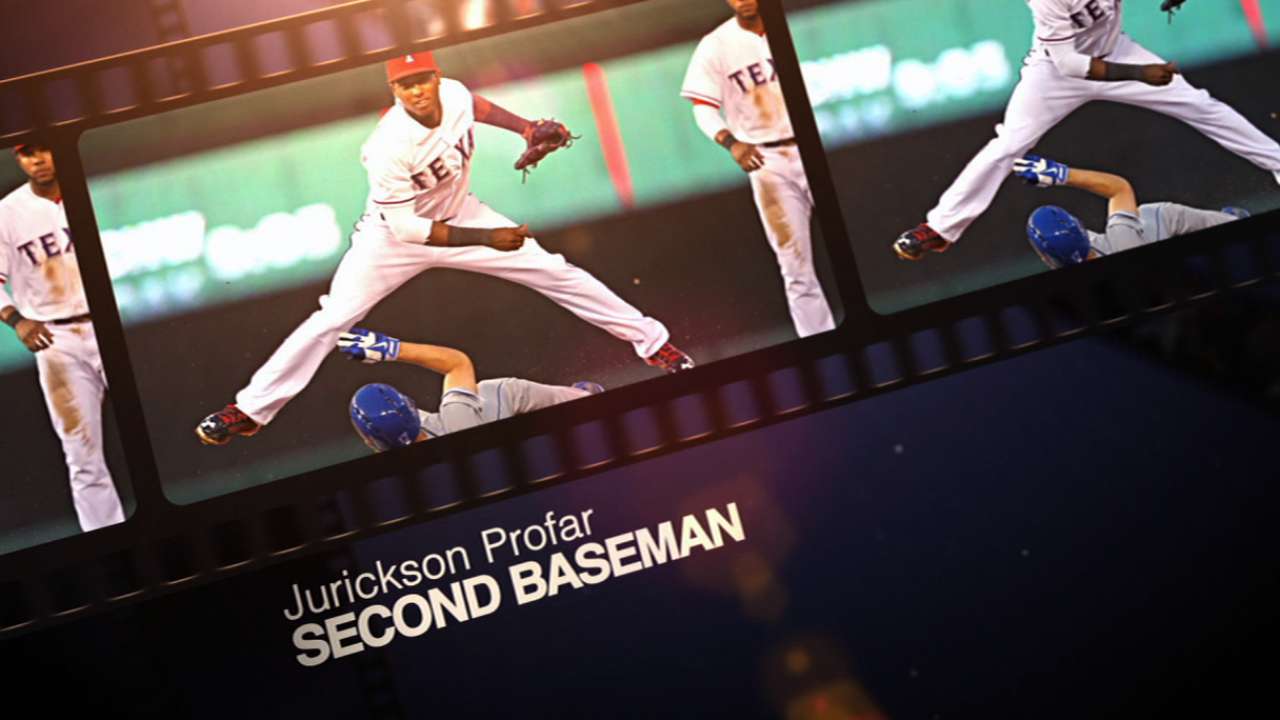 SURPRISE, Ariz. -- Having traded Ian Kinsler to Detroit, the Rangers will rely on Jurickson Profar to carry an increased load this season at second base.
Profar hasn't played the field yet this spring, as the Rangers continue to ease him back from a right shoulder ailment, but the club likes what it has seen from the 21-year-old at the plate.
Profar is the only projected Rangers starter to have played in all five games this spring. After going 1-for-2 on Monday, he's now hitting .333 with a pair of doubles, five RBIs and three runs scored as the designated hitter.
"Pro is doing a good job," manager Ron Washington said. "Once we get him back to where he can throw, he won't miss any time, he won't miss any beat. He's been doing everything he's supposed to do."
Washington said the biggest challenge for any youngster being thrust in the spotlight is maintaining focus for 162 games. At the start of camp, Washington and Profar had a discussion about keeping external factors external, and Washington said he'll monitor that as the season progresses.
As for that injured shoulder, the Rangers are in no rush to get Profar back into game action. He is now taking ground balls with a throw to first afterward, but Washington has not given a timetable for Profar's first game in the field.
"Slow and steady," Washington said. "It won't matter. If we get out of here, and he can throw the baseball, then he's ready to go, because he's doing everything else."
AJ Cassavell is a reporter for MLB.com. Follow him on Twitter @ajcassavell. This story was not subject to the approval of Major League Baseball or its clubs.