Lewis adjusting after hip replacement surgery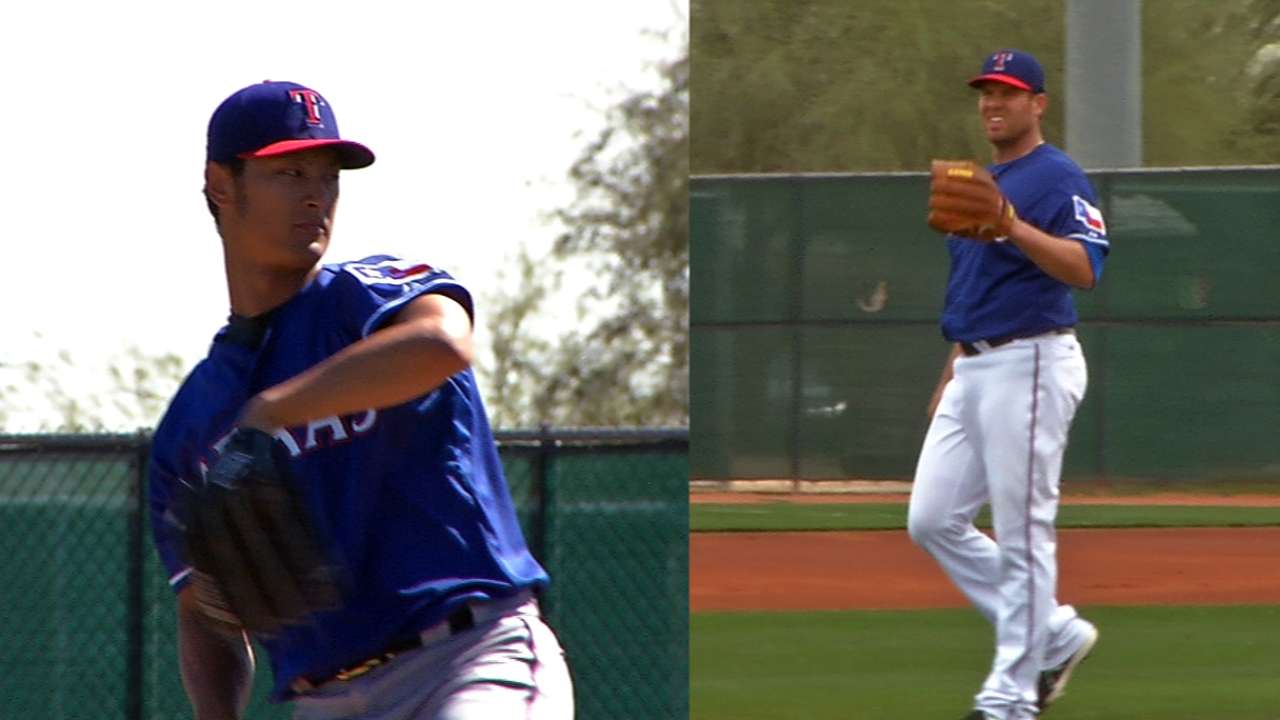 SURPRISE, Ariz. -- Colby Lewis came back from hip replacement surgery last August in time to be ready for Spring Training. If he can come back from that, he feels he shouldn't have any problem overcoming Monday's shaky Cactus League debut.
That rings especially true when you consider Lewis' reasoning, which is essentially that he's still not acclimated with his longer stride and an expanded range of motion in his right hip.
"I've had a certain way of going about my mechanics for the last four to five years that now I'm going to have to make an adjustment," Lewis said. "I'm getting more drive off the back side, so I'm just going to look at some video and figure some things out."
Seventeen of Lewis' 32 pitches on Monday went for balls. He walked two, allowed two hits and struck out one in two-thirds of an inning. Most importantly, he felt no pain in his hip or his right elbow -- which he had surgery on in July 2012.
Finding a release point has been the biggest issue for Lewis, who maintains he isn't just happy to be healthy and in Spring Training. He'd like to pitch well enough to earn a rotation spot.
"People say, 'It's the first one, get the first one out of the way' or whatever," Lewis said. "But I expected a little bit more out of myself today. It is what it is. Move on, fix some things and hopefully the next one's better."
AJ Cassavell is a reporter for MLB.com. Follow him on Twitter @ajcassavell. This story was not subject to the approval of Major League Baseball or its clubs.