Arm feeling OK, Andrus returns to lineup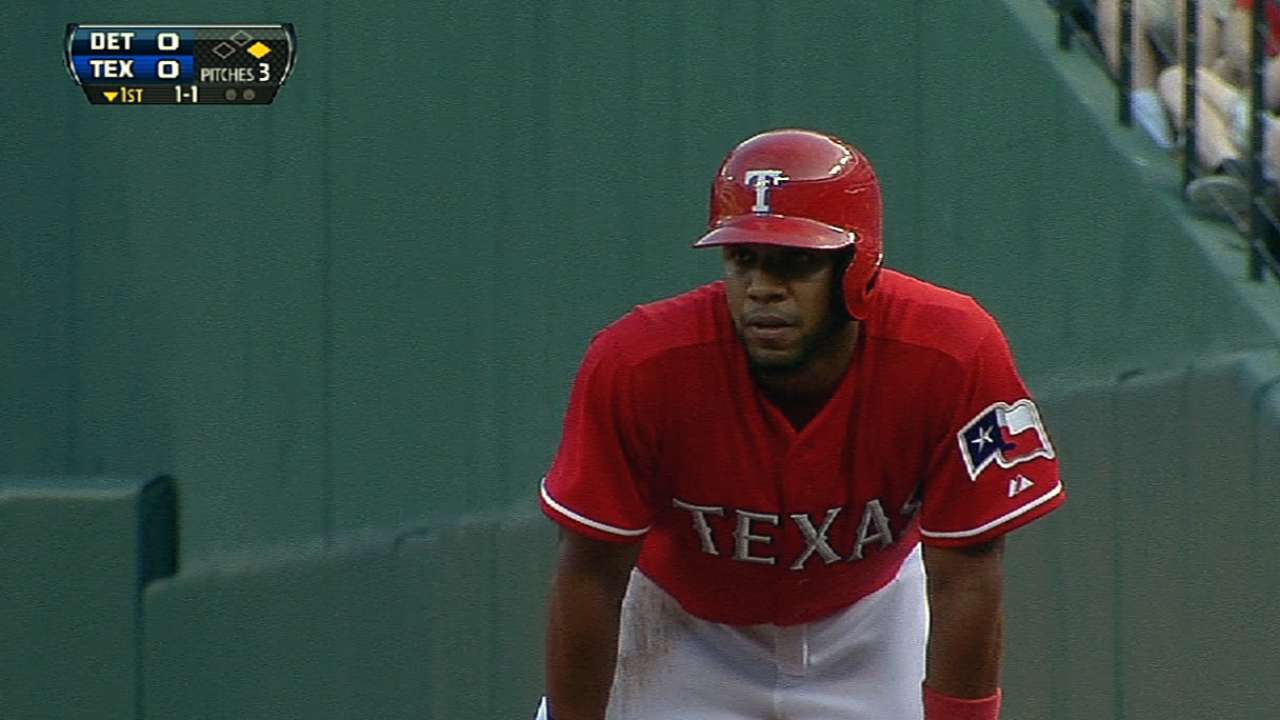 SURPRISE, Ariz. -- The Rangers didn't plan on Elvis Andrus returning to action until Thursday or Friday, but after the shortstop approached manager Ron Washington and told him that he was ready to go, the club scrapped that plan and penciled him into the lineup Wednesday against the Rockies.
Andrus missed the previous four games with flexor tendinitis in his right arm.
"He's been doing everything he needs to do and his arm feels good, so there are no limitations," Washington said.
Andrus struck out in his first at-bat of the afternoon and then doubled to center in the third. The Rangers' starters were removed before he could come up to bat a third time.
"It felt good, man," Andrus said. "I was really looking forward to it. I don't like to be on the bench or out of the game. It feels good to be back."
Washington was impressed with Andrus' throws Wednesday.
"It was nice and easy, but he was under control and he got it there, so at least he's not throwing it like he was when we had to shut him down," Washington said. "Now he can just build his strength up."
In the field, Andrus made two putouts and didn't hold back anything when throwing.
"I let it go. Yesterday, I think I was a little careful, but today I felt good with throwing to the bases and stuff," Andrus said. "I didn't feel anything. I feel a lot stronger."
Tyler Emerick is an associate reporter for MLB.com. This story was not subject to the approval of Major League Baseball or its clubs.