Hanson yields just two runs in Cactus League debut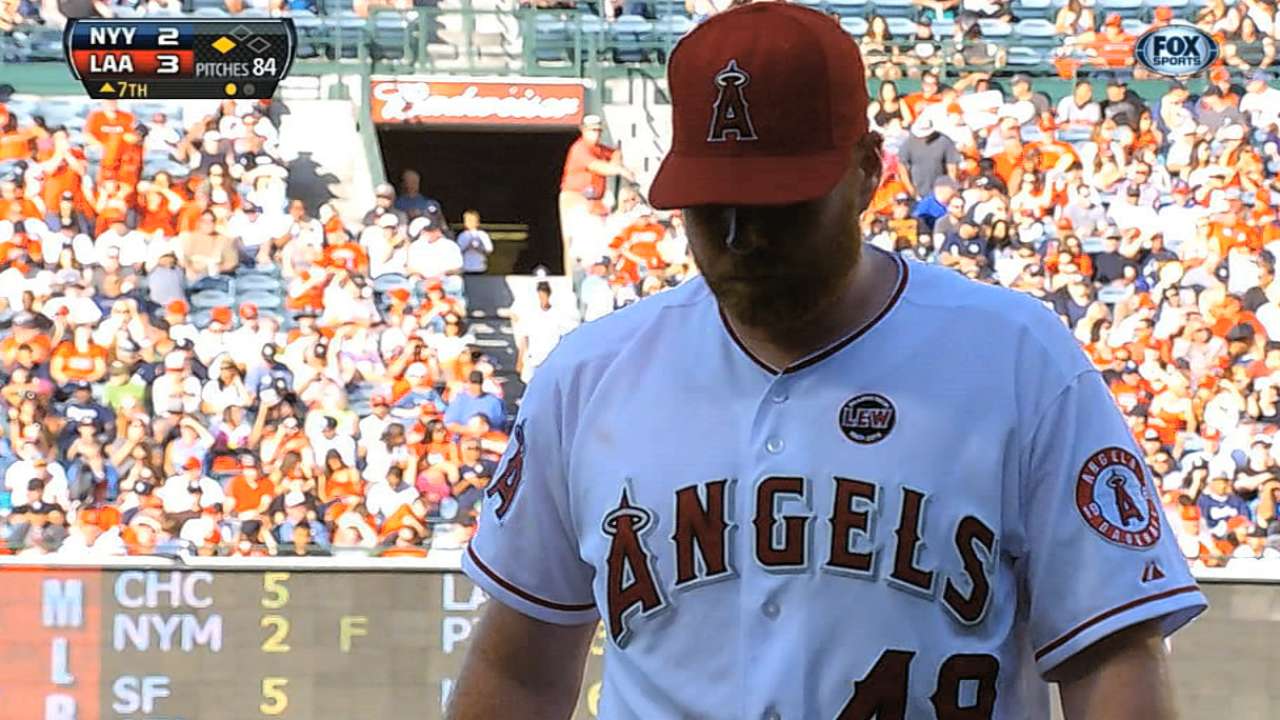 SURPRISE, Ariz. -- Tommy Hanson took his first step Wednesday auditioning for a role in the Rangers' rotation, turning in a steady performance as he allowed two runs on five hits over three innings in his club debut against the Rockies.
"He did a good job," manager Ron Washington said. "He's been a successful pitcher, and hopefully he'll stay healthy and he'll continue to do the things he did today. If he pitches like that for six or seven innings, he's going to keep us in ballgames."
Hanson, signed by the club last month to compete for a rotation spot, ended his afternoon much smoother than he began it. The Rockies pushed across both runs off him in the first inning, the first coming on a Charlie Culberson homer and the second on a Wilin Rosario double.
"When my fastball was down, I thought it was good and got good results," Hanson said. "When it was up, I didn't. [I've] got to stay away from those thigh-high fastballs."
After a clean second inning, Hanson delivered his best work in the third, retiring Corey Dickerson, Rosario and Nolan Arenado in order using just eight pitches.
"I think as I went along it got easier, especially in that last inning," Hanson said. "Hopefully I can carry that over to the next one and build on it."
Hanson's outing Wednesday came just hours after the Rangers announced the signing of Joe Saunders to a Major League contract. But even with more competition around him, the right-hander isn't concerning himself with what he can't control.
"I just have to go out and worry about myself," Hanson said. "Whatever is going to be best for this team is going to happen, so hopefully I can go out and do my part and throw well. This is where I want to be and this is the team I want to play for. Hopefully it all works out and comes together at the end of the spring."
Tyler Emerick is an associate reporter for MLB.com. This story was not subject to the approval of Major League Baseball or its clubs.