Washington: Closer race is still wide open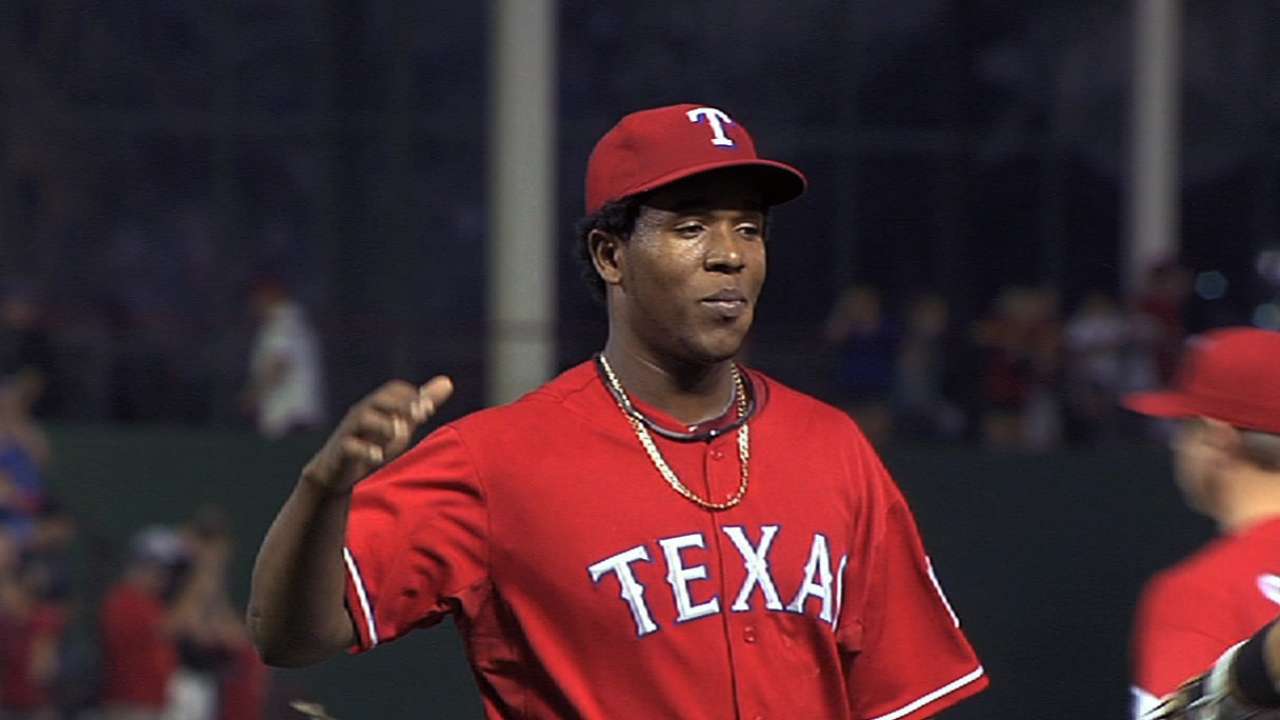 PEORIA, Ariz. -- Rangers manager Ron Washington was asked about his team's closer's job and the manager did not mince words.
"It's open," Washington said. "That's it. It's open."
The competition between Neftali Feliz, Joakim Soria, and Tanner Scheppers for the position continued on Thursday against the Padres. Soria retired all three batters he faced in 10 pitches during the seventh inning. Feliz retired three batters on 16 pitches in the eighth.
"Nefi has a new arm and he's trying to figure it out," Washington said. "Hopefully, he gets it done before we get out of here."
Feliz's fastball touched 93 mph and his slider hovered between 78 mph and 84 mph. His changeup was clocked at 85 mph.
"I wish all of sudden he could come into Spring Training and all of a sudden you see 95 [mph] or 97 but he'll work his way to that if it's still in him," Washington said. "But right now, I just want him to stay healthy and if he stays healthy, he'll be where he needs to be."
Feliz's said he's focused on fine-tuning his pitching mechanics and improving his delivery.
"I'm trying to work on keeping my hands high and keep my butt down," Feliz said. "I want to get better every day and the last two weeks get ready for the season."
Jesse Sanchez is a national reporter for MLB.com. Follow him on Twitter @JesseSanchezMLB. This story was not subject to the approval of Major League Baseball or its clubs.