Lewis takes big step in comeback, race for rotation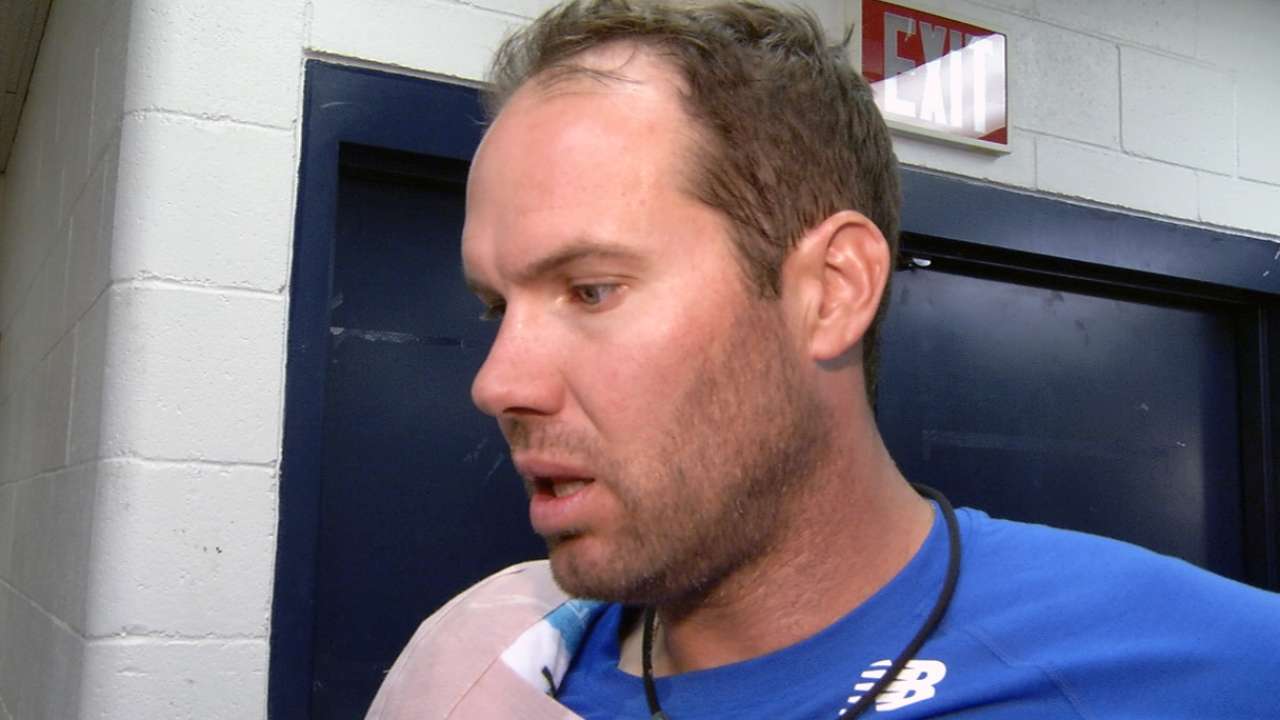 PEORIA, Ariz. -- Colby Lewis wants to be in the Rangers rotation when the season opens. More outings like Sunday afternoon against the Mariners will help.
Lewis needed only 23 pitches to get through two scoreless innings in his Cactus League outing. Lewis, who is coming back from flexor tendon surgery in 2012 and hip replacement last August, allowed two hits, one walk and one strikeout.
"Awesome," manager Ron Washington said. "He was able to get over his front side, he was able to command his fastball, he had a good slider and a good changeup. It was a nice outing for Colby. He'll get the ball again and the next time it will be three innings and we'll see how it goes. We'll keep ramping him up and see how he can stand it. So far so good."
Lewis didn't get out of the first inning in his first start against the Indians on Monday, allowing two runs on two hits and two walks.
"I got back to being myself," Lewis said. "I can chalk up that last one to it being my first time out and being overly anxious. Today the ball was down in the zone and I was throwing better strikes."
Lewis fared better than Nick Tepesch, another rotation candidate who allowed three runs in two-plus innings. Tepesch faced 13 batters and nine reached base on eight hits and a walk.
The biggest boost for Lewis is being able to pitch without pain in his right hip and be able to pitch without thinking about it. He was able to get over and cover first base on a potential double-play grounder to Prince Fielder. The Rangers couldn't complete the double play because Lewis missed the bag with his foot but he was still able to get off the mound and complete his assignment.
"I felt I wanted to put myself in a spot to win a job in the rotation at the end of Spring Training," Lewis said. "As long as I'm healthy, that's where I want to be."
T.R. Sullivan is a reporter for MLB.com Read his blog, Postcards from Elysian Fields and follow him on Twitter @Sullivan_Ranger. This story was not subject to the approval of Major League Baseball or its clubs.