Washington says Lewis 'very close' to returning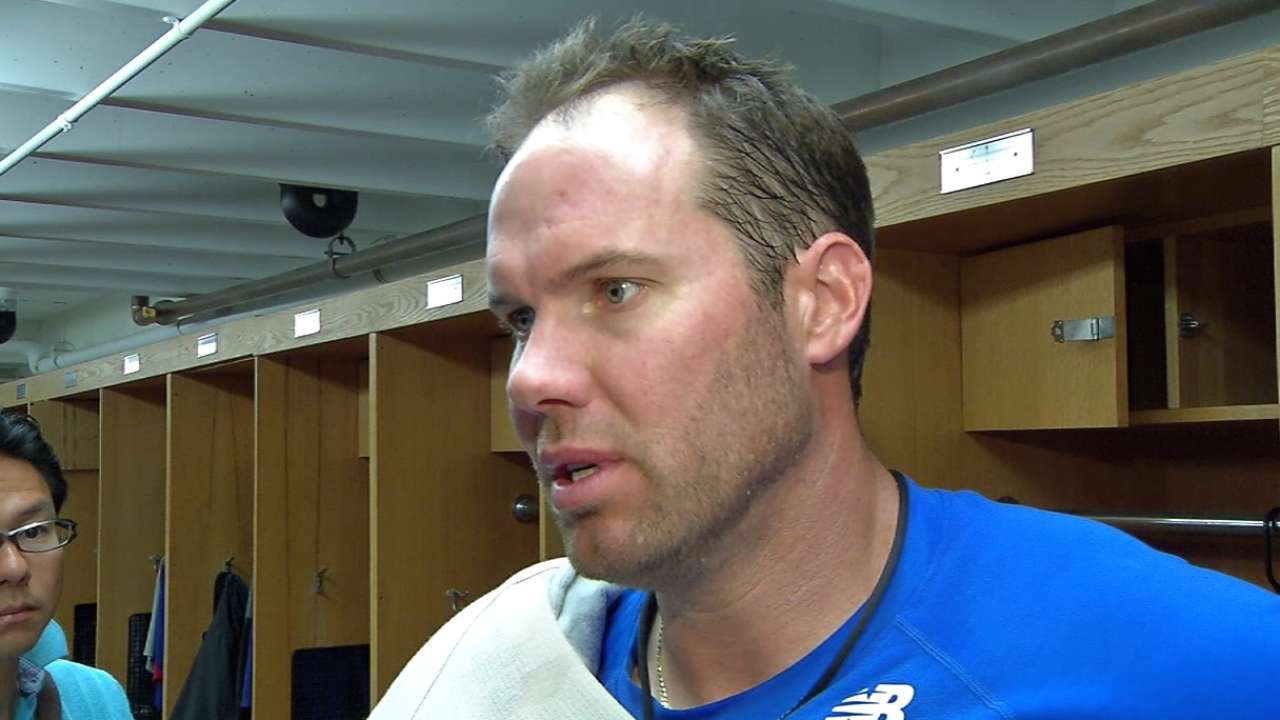 ARLINGTON -- A day after Colby Lewis threw 72 pitches over five scoreless innings in the Cactus League finale, manager Ron Washington said Lewis looks "very close" to being ready to return to the rotation after missing the last season and a half due to elbow and hip surgeries.
Lewis will make a rehab start April 1 in a Minor League exhibition game, then likely another rehab start in the minors. He could be ready to return as early as April 11 based on that timeline, though Washington said nothing is certain beyond the April 1 start.
"He'll make that start and if we have to reassess, we'll have to reassess," Washington said, noting that the Rangers are being especially cautious with Lewis' return.
"If you judge him on what he did against that lineup against Seattle yesterday, he's ready," Washington said. "But hey, man, this guy just came off a hip injury. We want to make certain there's no issue, because once he goes into our rotation, we want him for every start we can get."
Lewis made four starts in Spring Training, posting an 8.00 ERA over nine innings. He allowed 12 hits, including two home runs, walked seven and struck out five.
Dave Sessions is a contributor to MLB.com. This story was not subject to the approval of Major League Baseball or its clubs.