Martinez hopes to learn from stint in rotation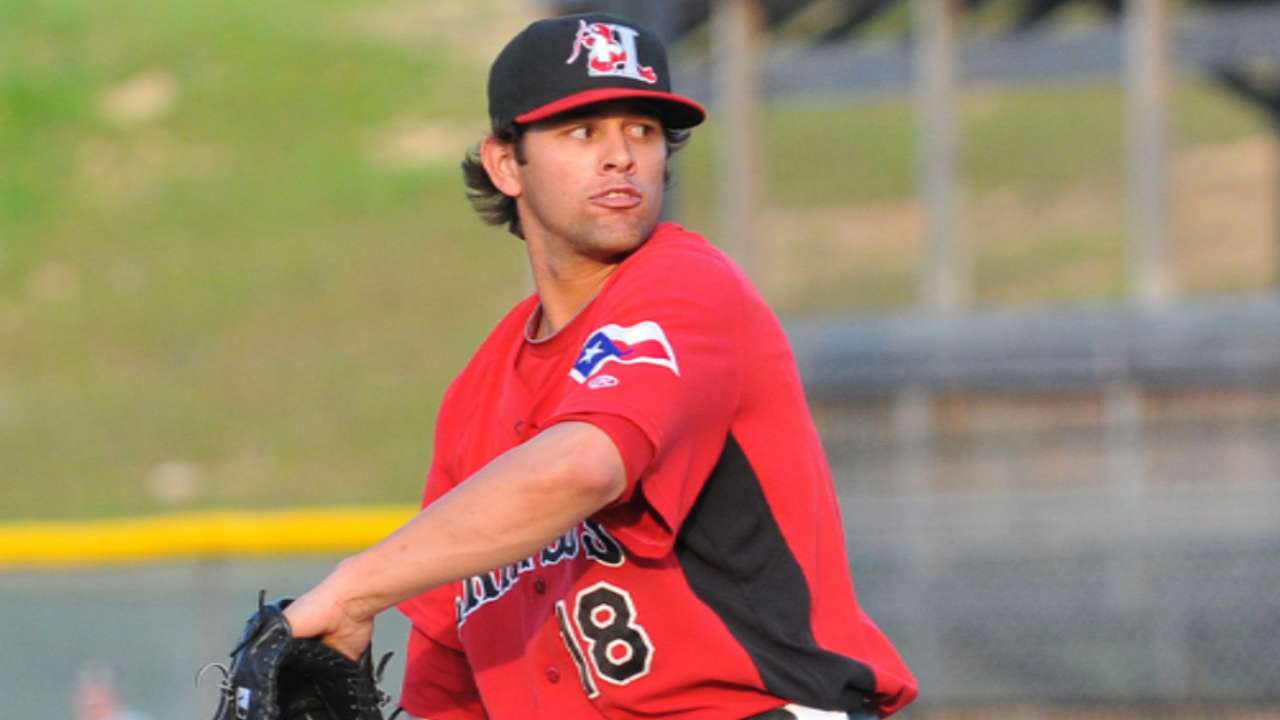 ARLINGTON -- Rookie right-hander Nick Martinez saw his name on a locker in the clubhouse at Globe Life Park for the first time Thursday, a day after being named as the No. 5 starter in the Rangers' injury-addled rotation.
Martinez didn't seem to be on anyone's radar as a rotation candidate -- except Rangers management, who were suitably impressed by his performance in Spring Training. Even though he spent much of the time in minor-league camp, the Rangers chose to promote the 23-year-old who has never pitched past Double-A.
Last year Martinez made four starts for Double-A Frisco, going 2-0 with a 1.13 ERA. He started the year with Class A Myrtle Beach, where he was 10-7 with a 2.87 ERA. He was an 18th-round Draft pick in 2011 and considers himself a "finesse guy" who focuses on locating his fastball.
"I came into camp continuing what I did last year," Martinez said. "I had a strong year last year, I was able to bring that into spring. I showed a lot of consistency in my performance, and my delivery and everything they needed to see."
Martinez may not be in the Major Leagues long, though. Depending on how quickly Colby Lewis and Matt Harrison are ready to return from injuries, Martinez could get as little as one start. The Rangers are skipping his first turn, meaning his next turn would come April 9. Lewis is scheduled to make a rehab start April 1 and could return shortly thereafter. Harrison is also expected to return sometime in April.
So Martinez will try to learn as much as he can during this stint, regardless of how much he pitches.
"I'm trying to pick everyone's minds, get a feel for how it is up here," Martinez said. "When you face these kinds of hitters it's a whole different game. I want to work with everyone -- anybody that I can get advice from, I'm going to take right now, it doesn't matter who it is at this point."
Dave Sessions is a contributor to MLB.com. This story was not subject to the approval of Major League Baseball or its clubs.