Andrus says his arm is ready to go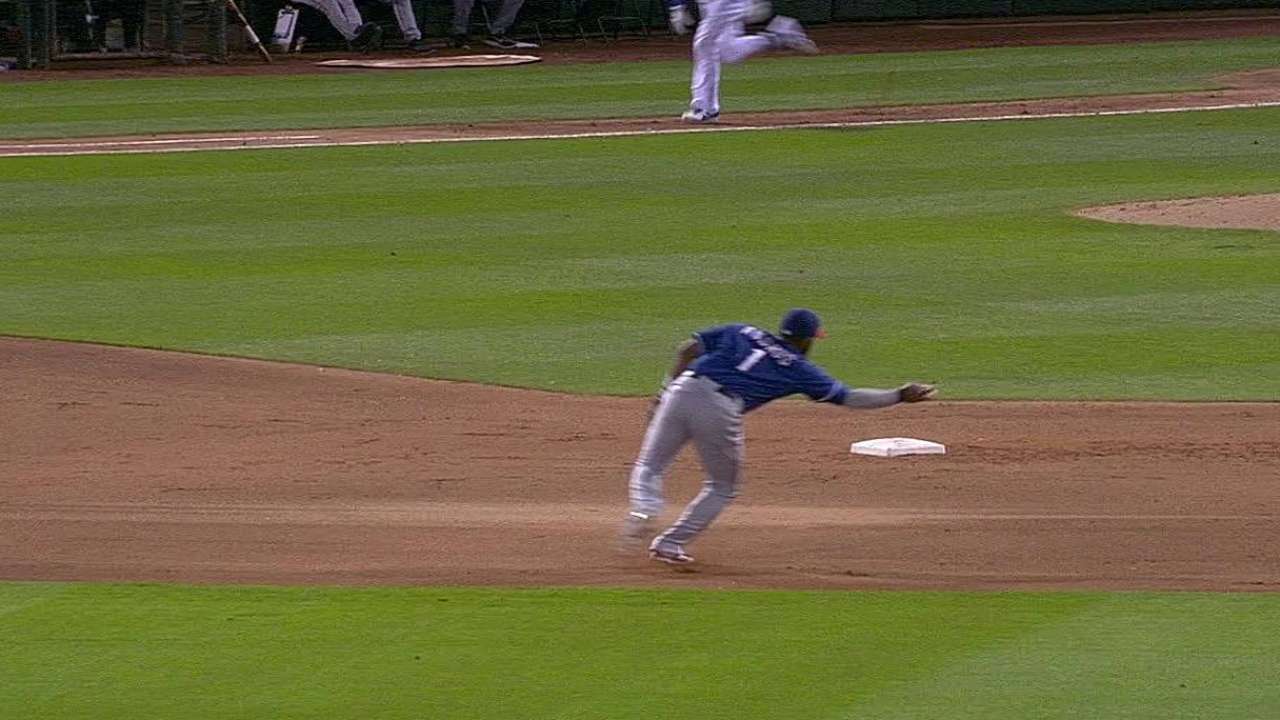 ARLINGTON -- Elvis Andrus hasn't played defense since March 17 due to a sore elbow, but the Rangers' longest-tenured position player expressed no doubt Thursday that he would be back at shortstop on Opening Day.
"For sure," Andrus said. "I'll be ready to go Monday."
Andrus made cutoff and relay throws before Thursday's exhibition game against Quintana Roo, after a productive session Wednesday. He will play shortstop in the exhibition game against the Astros in San Antonio Friday, manager Ron Washington said after Thursday's game.
"I knew that my arm just needed to get stronger and as soon as I did that, I'd feel amazing," Andrus said. "It was not a concern for me. I was trying to get my arm in shape to get ready for the season."
Andrus' arm troubles may stem from the fact that he didn't play winter ball in his home country of Venezuela for the first time in his career, said manager Ron Washington, who in his playing days was a utility infielder whose main position was shortstop.
"Elvis just didn't throw this winter, that's the bottom line," Washington said. "I don't think we'll have that issue with him and his arm anymore, even if he decides not to play [winter ball] or do anything over the winter.
"We've all got to keep our arm in some kind of shape. I used to take balls, go to the park and throw into the fence, just a bucket of balls every day. He didn't and he knows now. We won't have that issue again."
Andrus, who has played at least 145 games at short all five seasons of his career, agreed.
"One thing I learned for sure, I know that I have to take care of my arm especially in the offseason," he said. "I was fortunate that it was nothing serious, nothing bad that could keep me out of the game."
Dave Sessions is a contributor to MLB.com. This story was not subject to the approval of Major League Baseball or its clubs.