Second base job still up for grabs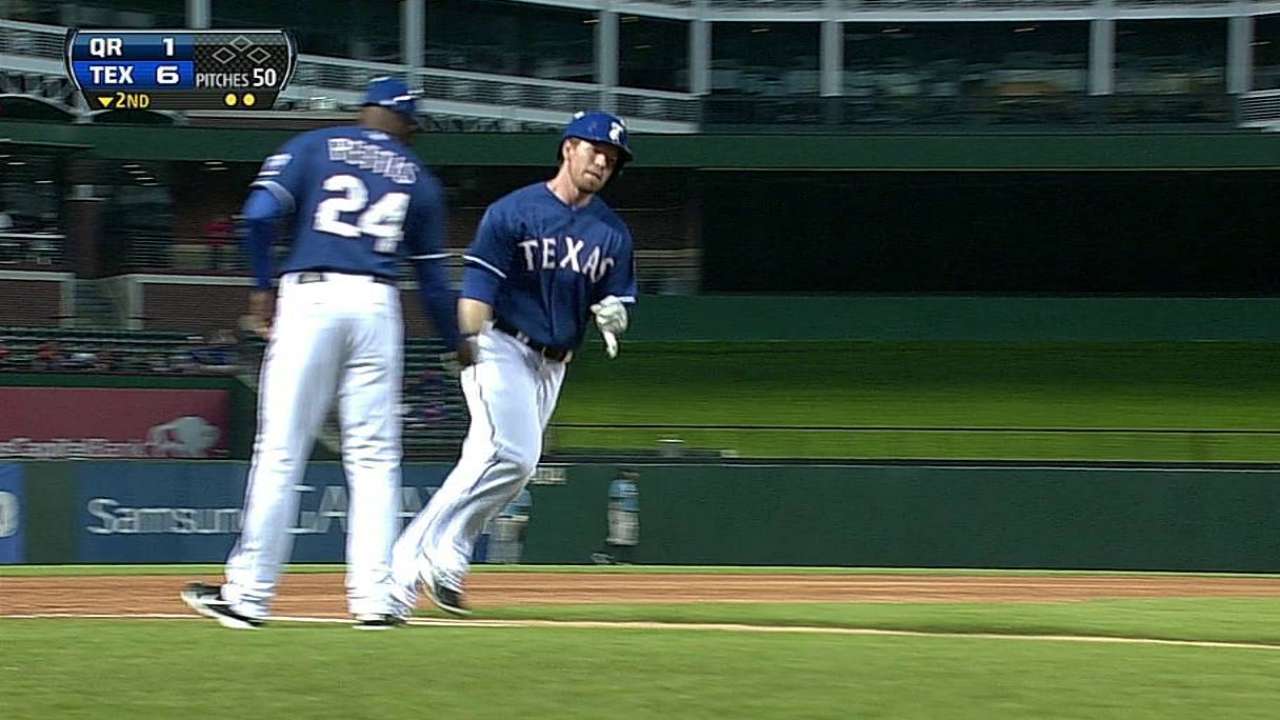 ARLINGTON -- Now that the Rangers have grabbed former Cubs utility infielder Donnie Murphy off waivers, the competition for the last infield spot on the Opening Day roster will begin anew in the final three exhibition games.
Manager Ron Washington had Murphy hitting second in the lineup for Thursday's game against Quintana Roo.
"I haven't seen him," Washington said of Murphy. "I want to see what he looks like and what he can do. I've got him at the top of the order so I can get a good look at his at-bats and get him some at-bats in a hurry."
Texas management needs to get a quick look at Murphy before deciding between him, Adam Rosales and Josh Wilson for roster spots. One of those players will likely not make the team; Washington said he will "mix and match" the others to fill in for the injured Jurickson Profar, who could be out as long as three months.
Though no official roster moves were announced Thursday, Washington said Brent Lillibridge and Kensuke Tanaka are no longer in the mix to make the club.
Murphy is an eight-year veteran who has played with five teams. Last year with the Cubs, he had career highs in several offensive categories, including home runs (11) and RBIs (23) over 149 at-bats in 46 games.
"In my career, I've been a utility guy stuck behind superstar players," he said. "Last year in the last two months, they gave me an opportunity and it worked out well."
Murphy said he hoped to bring "versatility" to the Rangers. He can play second base, shortstop and third base.
"I'm confident in all those spots," he said.
Dave Sessions is a contributor to MLB.com. This story was not subject to the approval of Major League Baseball or its clubs.