Adduci makes final roster over Kouzmanoff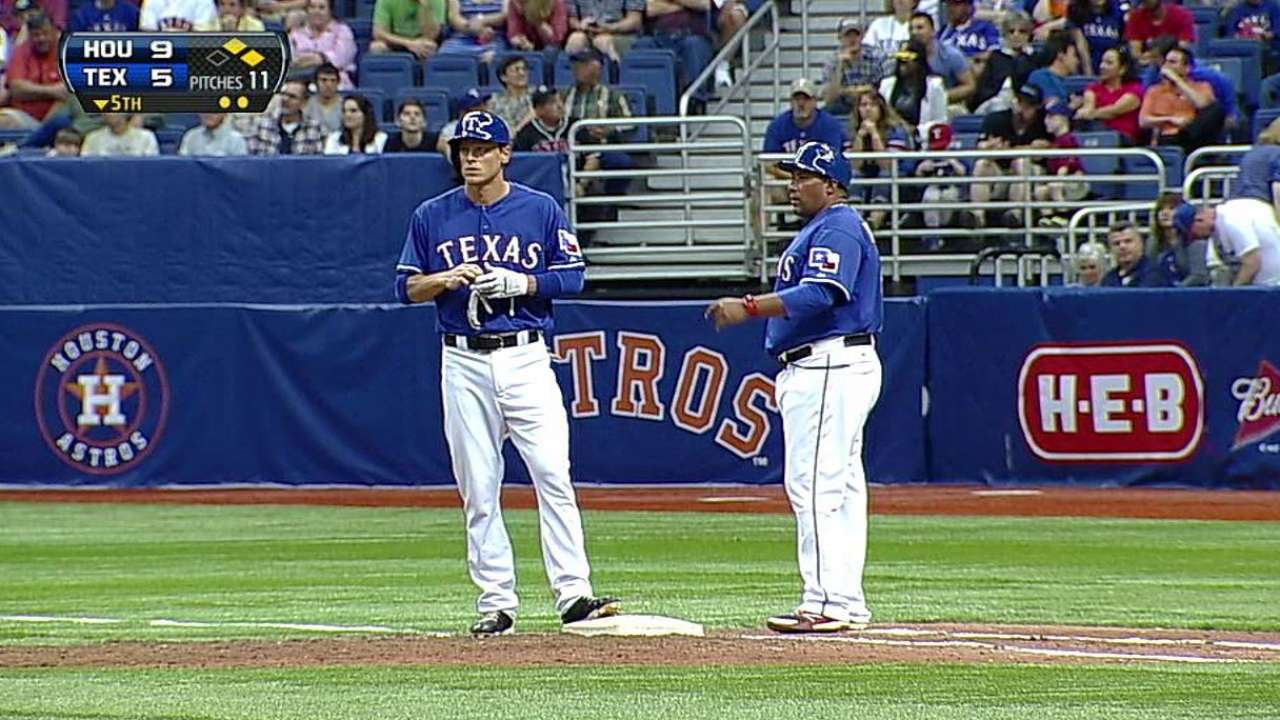 SAN ANTONIO -- Infielder Kevin Kouzmanoff had a tremendous Spring Training for the Rangers but it was not enough to make the team. The Rangers instead are keeping left-handed-hitting outfielder Jim Adduci.
The Rangers announced their Opening Day roster after Saturday's game with the Astros, and it included infielders Josh Wilson and Donnie Murphy. The Rangers haven't officially announced who will be the Opening Day second baseman in place of Jurickson Profar and who will be the utility infielder. The Rangers' issues at second base didn't help Kouzmanoff.
Both Wilson and Murphy are right-handed hitters but neither are considered major offensive threats. Wilson has a career .595 OPS while Murphy has a .685 OPS. That necessitated the Rangers keeping a left-handed pinch-hitter for that spot in the late innings. The Rangers also wanted some speed off the bench and Adduci offers that as well. Adduci hit .315 this spring with one home run, seven RBIs, a .327 on-base percentage and a .463 slugging percentage in 28 games.
"He gives us some flexibility and gives us some speed off the bench that we didn't have," manager Ron Washington said.
Kouzmanoff hit .370 with three home runs, 12 RBIs, a .443 on-base percentage and a .593 slugging percentage in 27 Spring Training games. A career third baseman, he also showed the ability to play first base as well. He does not have an out clause in his contract that would allow him to take his free agency.
"I don't have a reason why Kouzmanoff didn't make this team," Washington said. "He did everything we asked him."
Adam Rosales, who lost out for a spot as a utility infielder, will be officially designated for assignment on Sunday. He is on the 40-man roster and out of options. Kensuke Tanaka, another utility infielder candidate, was sent to Triple-A Round Rock.
T.R. Sullivan is a reporter for MLB.com. Read his blog, Postcards from Elysian Fields, and follow him on Twitter @Sullivan_Ranger. This story was not subject to the approval of Major League Baseball or its clubs.