Former pitcher Oliver now a special assistant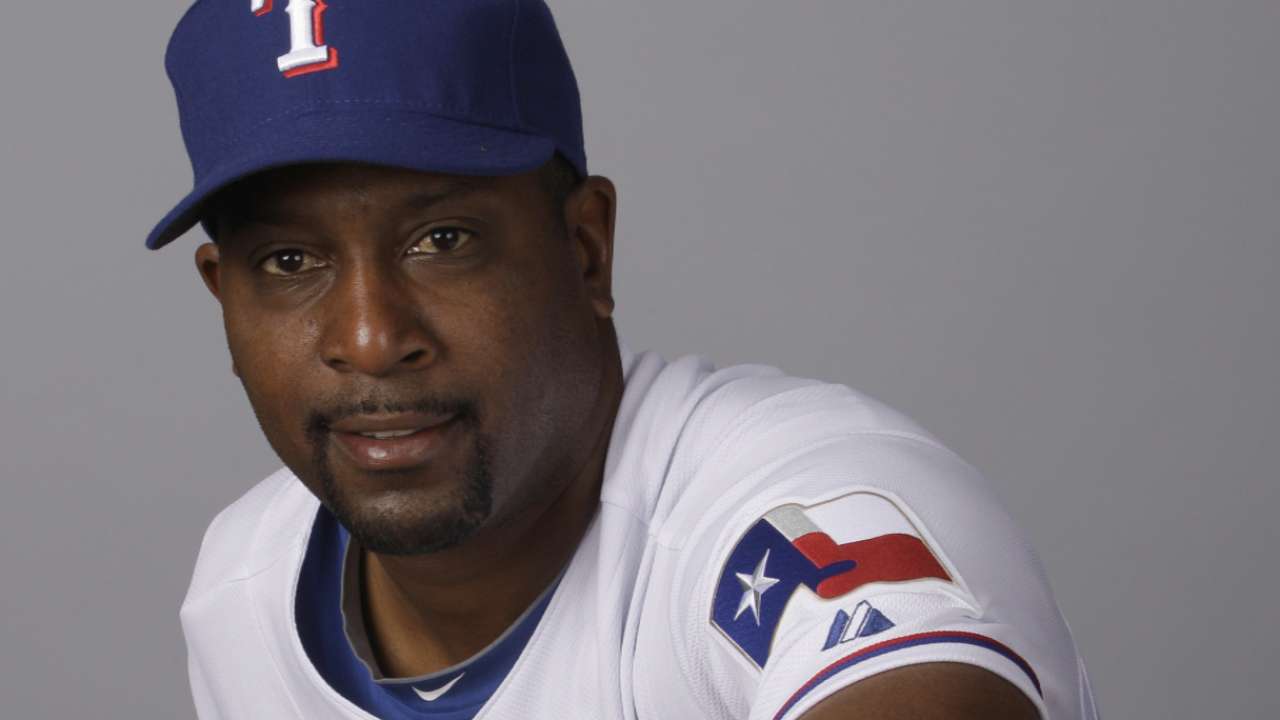 SEATTLE -- Former pitcher Darren Oliver has been officially added to the Rangers' staff of special assistants. Oliver joins Greg Maddux, Ivan Rodriguez and Tony Fernandez on the list of distinguished former players who are assisting with the instruction throughout the organization.
"Darren is obviously a well-respected member of the Rangers family from his time on the field and in the community," general manager Jon Daniels said. "Back when he was still playing, Ollie and I talked about this and the different things he could do after his playing career is over.
"He is a guy pitchers want to talk to, players want to talk to. He brings a different perspective, a common-sense guy. He's not going to be overly complicated with mechanics, but he respects the game and a lot of guys can relate to him."
Oliver has already been working for the Rangers. He joined the Rangers in their annual trip to the Dominican Republic, was in Spring Training for several weeks and has been at a number of home games. The Rangers just formalized the relationship on Thursday. Like Maddux, Oliver will likely take on special projects and supplement the overall pitching instruction and philosophy of the organization.
"A lot of players want to be associated with someone in the big leagues [who has] had success," Oliver said. "Maybe they can be more honest with them and feel more comfortable ... someone who can understand the struggles that [happen] on the field. If they can have someone who has been through it before, it gives them somebody to talk to."
Oliver spent 20 years in the Major Leagues, including 10 with the Rangers. He began his career as a reliever in 1994, moved to the rotation in '96 and was mostly a starter through 2004. At that point his career seemed over, but he re-invented himself as a reliever and spent eight highly successful seasons in that role from 2006-2013 before retiring. He was with the Rangers for a third time in 2010-11 as a setup reliever on two World Series teams.
"He has been through a little bit of everything," Daniels said. "A lot of unique turns in his career, and each one allows him to relate to a different group of guys."
T.R. Sullivan is a reporter for MLB.com. Read his blog, Postcards from Elysian Fields, and follow him on Twitter @Sullivan_Ranger. This story was not subject to the approval of Major League Baseball or its clubs.