Choo pinch-hits in opener against A's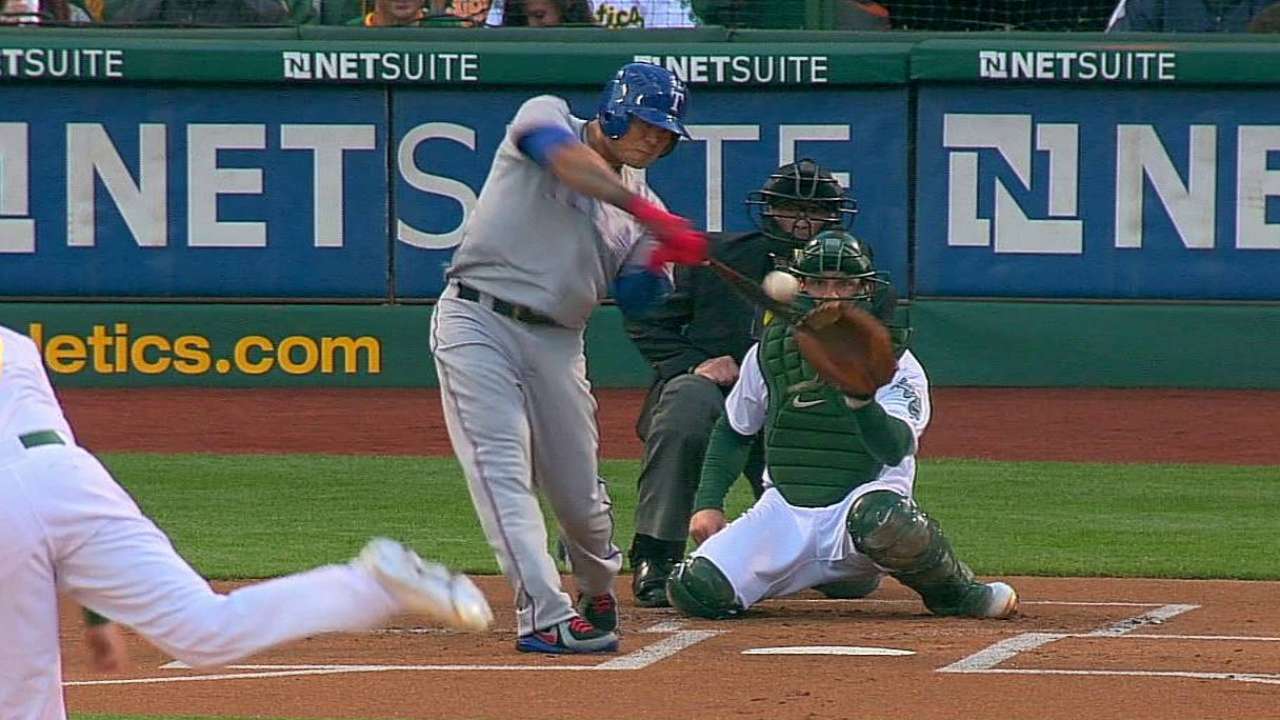 ARLINGTON -- Shin-Soo Choo, who had missed five games with a sprained left ankle, pinch-hit in the top of the ninth in Monday night's 4-0 loss to the A's.
Choo hurt himself stepping on first base while trying to beat out a ground ball against Oakland on April 21. He made it through pregame activities with no problems Monday and said he was ready to go.
"I can't imagine, six days ago, the first time I hurt it I thought, [I'll be out] at least two weeks," Choo said. "But every day feels much better. … I'm not ready 100 percent, but in this game nobody plays 100 percent."
While Choo was out, Michael Choice took over his spot at the top of the lineup and in left field. Choice hit .200 in the five games before Monday, going 4-for-20 with five RBIs, one in each game. He drove in the game-winning run in the first of those five starts.
"I think everybody that was asked to step up, stepped up," manager Ron Washington said of the Rangers' success during Choo's absence.
Dave Sessions is a contributor to MLB.com. This story was not subject to the approval of Major League Baseball or its clubs.