Martinez's long appearance saves bullpen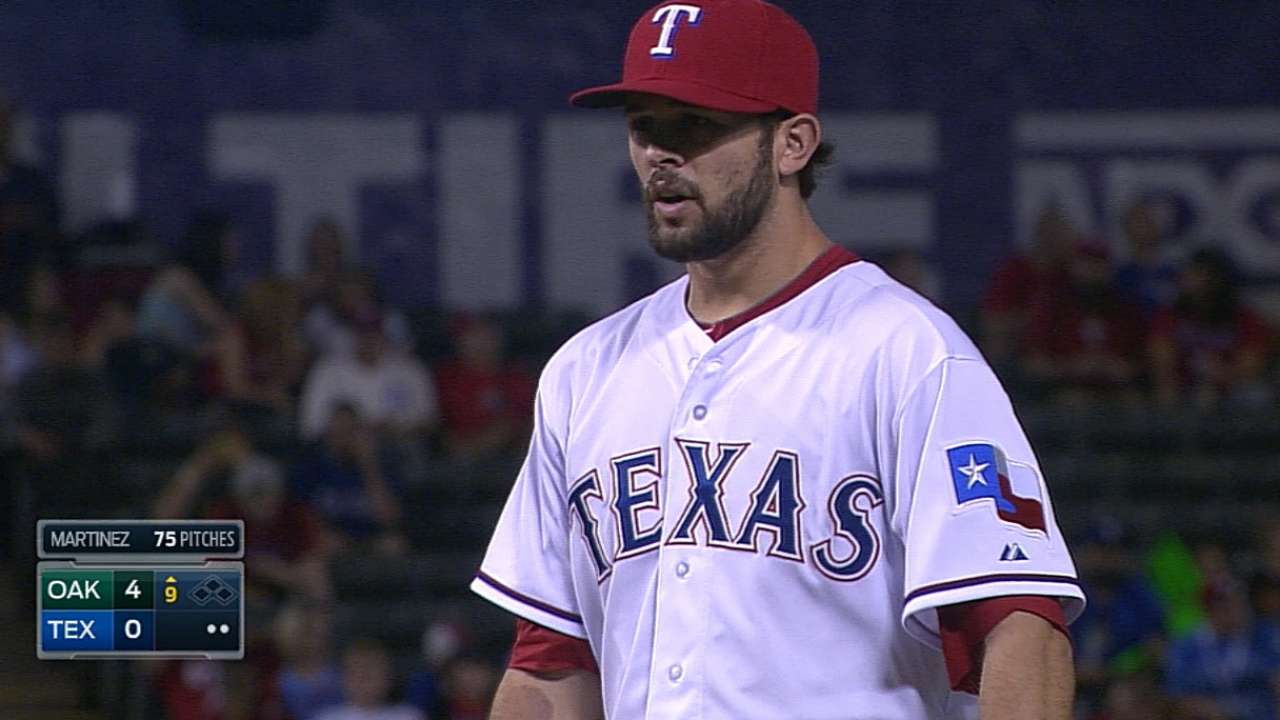 ARLINGTON -- Rangers right-hander Nick Martinez had two firsts Monday night: his first outing at home and his first appearance as a long reliever for Texas. He threw five shutout innings to end Monday's game.
"I had some jitters out there," Martinez said. "But I settled in and I'm looking forward to pitching here a lot."
Most important, Martinez prevented the bullpen from being overworked after Yu Darvish departed after only 3 1/3 innings, the shortest start of his career. Keeping the bullpen from being taxed with two games left in the A's series was much appreciated by manager Ron Washington.
"Martinez saved us last night," Washington said Tuesday. "We didn't have to bring a pitcher in. We've got all those arms down there, they're fresh and at least they've all had a day off."
Martinez's immediate future on the Major League club is uncertain. But the 23-year-old Martinez has made a good impression in three appearances, compiling a 2.81 ERA in 16 innings.
"He'll be here as long as we feel we need him," Washington said. "Of course at some point we're going to want that kid to go get on a regular turn, but right now, as long as we need him, he'll be here."
Dave Sessions is a contributor to MLB.com. This story was not subject to the approval of Major League Baseball or its clubs.