Prince not letting slow start get him down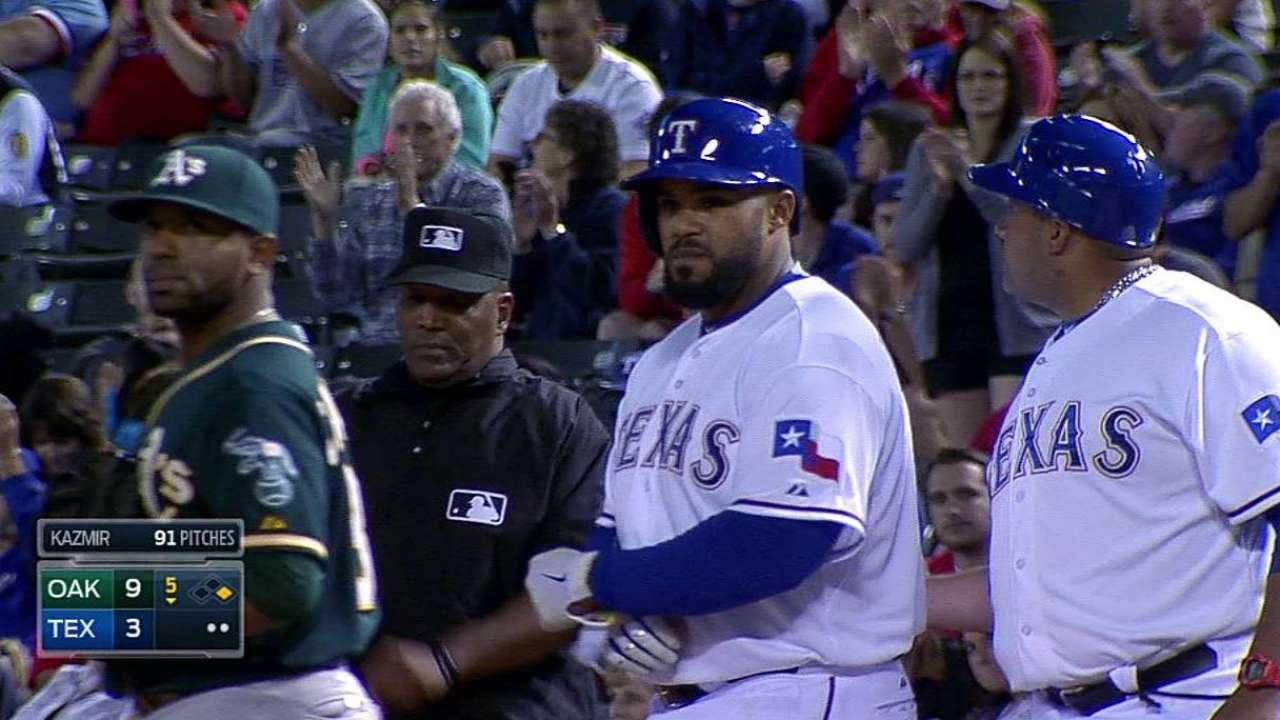 ARLINGTON -- This has not been a good month for Rangers first baseman Prince Fielder. He said it's not going to get him down.
"There have been highs and lows," Fielder said before Wednesday's game with the Athletics. "I feel good physically, that's all I worry about. I'd like to have 20 home runs by now but it will definitely come around."
Fielder does not have 20 home runs. He went into Wednesday's game hitting .202 with two home runs, nine RBIs and a .313 slugging percentage. In 2010, he finished April with the Brewers hitting .244 with two home runs, nine RBIs and a .360 slugging percentage. At the end of the season he was hitting .261 with 32 home runs, 83 RBIs and a .471 slugging percentage.
"I have no choice to stay patient until it comes," Fielder said. "I feel good so I'll keep playing hard and see what happens. I'm just up there trying to drive the ball. I haven't done it that much, that's obvious. If it goes, it goes. You can't put a GPS on the bat. I'm not trying to manipulate the baseball. I'm just trying to get a good pitch and hit it hard. There's not much you can do but keep playing hard."
Fielder also continues to face a defensive shift that includes three infielders on the right side. Occasionally he'll try to go the opposite way but he hasn't had much luck doing that either.
"He's capable of doing that but he doesn't have his swing together," manager Ron Washington said. "Once he gets locked in, you'll see more of that. He's going to beat that shift. He's going to go through it, over it and around it once he starts going."
T.R. Sullivan is a reporter for MLB.com Read his blog, Postcards from Elysian Fields and follow him on Twitter @Sullivan_Ranger. This story was not subject to the approval of Major League Baseball or its clubs.