Martin moves up in lineup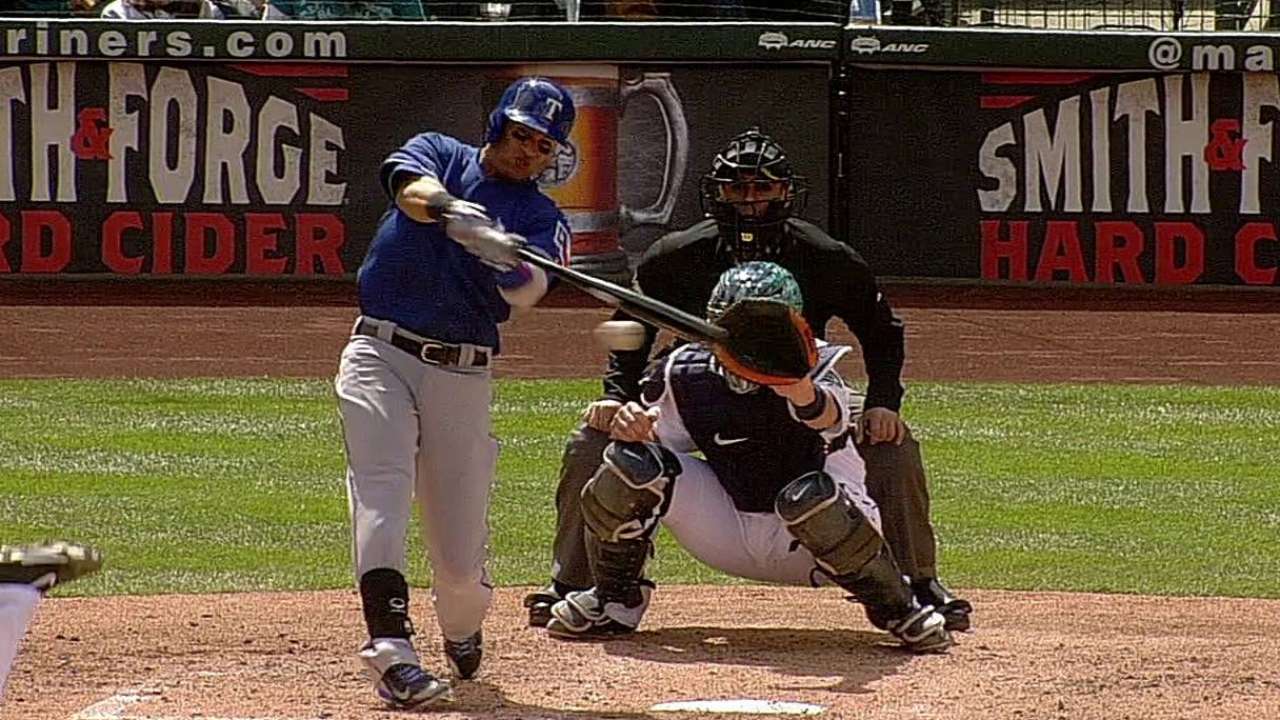 DENVER -- Looking to inject some offense into the top of his lineup, manager Ron Washington had center fielder Leonys Martin bat second for the first time this season. Martin has made 26 starts batting eighth this season, four batting seventh, and Washington didn't make the move easily.
"I was very hesitant about moving [him]," Washington said. "He's doing well where he is. But going to see if we can get some more offense in the top of the order."
Martin is far from the prototypical No. 2 hitter, where the ability to hit-and-run, make steady contact, move runners and bunt are priorities. Washington said he was concerned about moving Martin to the top of the lineup "because he's a slasher, not an on-base-percentage guy. So until he fully learns what he's capable of doing and how to go about doing it, I try to protect him.
"This is not a permanent thing," Washington added. "It could only last tonight. But I'll try it and see if it works."
The Rangers entered Tuesday with their No. 2 hitters ranked 14th in the American League with a .535 OPS due to the struggles of Elvis Andrus, who was dropped to the bottom of the lineup Sunday in hopes he could relax.
Washington said he has been pleased with Andrus' at-bats and that he was working his way back to the No. 2 spot.
"Hopefully in the next couple days, I can get him back up there," Washington said.
Teddy Cahill is a reporter for MLB.com. Follow him on Twitter at @tedcahill. This story was not subject to the approval of Major League Baseball or its clubs.