Moreland waits for chance to start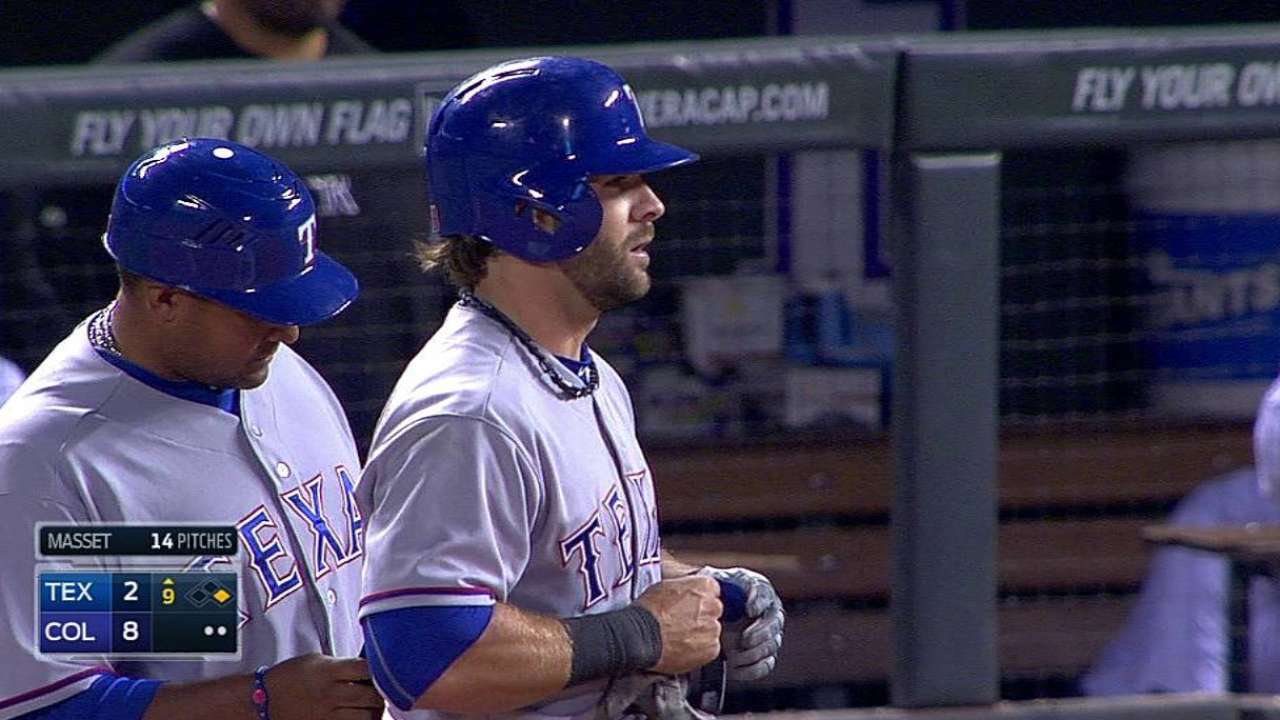 DENVER -- Mitch Moreland has been succeeding at the difficult job of pinch-hitting, where his at-bats have come lately, much to the chagrin of manager Ron Washington.
Moreland is 4-for-6 as a pinch hitter this season with a double and three singles in his last four at-bats. The left-handed hitting Moreland last was in the lineup Saturday as the designated hitter when the Angels started right-hander Garrett Richards. They started a left-hander Sunday. The Rangers played at Colorado on Monday and Tuesday where there was no DH. Moreland plays first base and left field, but Washington wasn't going to take first baseman Prince Fielder or left fielder Shin-Soo Choo out of his lineup.
The Rockies are scheduled to start left-handers against the Rangers at Texas on Wednesday and Thursday. Texas will next face a right-hander on Friday when Clay Buchholz is scheduled to start for the Red Sox.
Moreland is hitting .274 (20-for-73) with five doubles, one triple, one homer and 11 RBIs. He's hitless in seven at-bats with four strikeouts against left-handers.
"Believe me, it bothers me that I can't get Mitch out there, because I certainly would love to have his bat in that lineup," Washington said. "You don't think I'm hurting without his bat being in that lineup? But there's nothing I can do."
In his career, Moreland has hit .231 (75-for-325) against left-handers with seven homers and 36 RBIs.
Asked whether Moreland would again be out of the lineup Wednesday, Washington said, "I don't know."
That sounded like Moreland might get a chance to start against a leff-hander. "I'm thinking about that, because we need his bat," Washington said. "But then again, I certainly don't want to put himself in a position where he's already set up to fail."
Teddy Cahill is a reporter for MLB.com. Follow him on Twitter at @tedcahill. This story was not subject to the approval of Major League Baseball or its clubs.