Wash ready to jab Big Papi over error ruling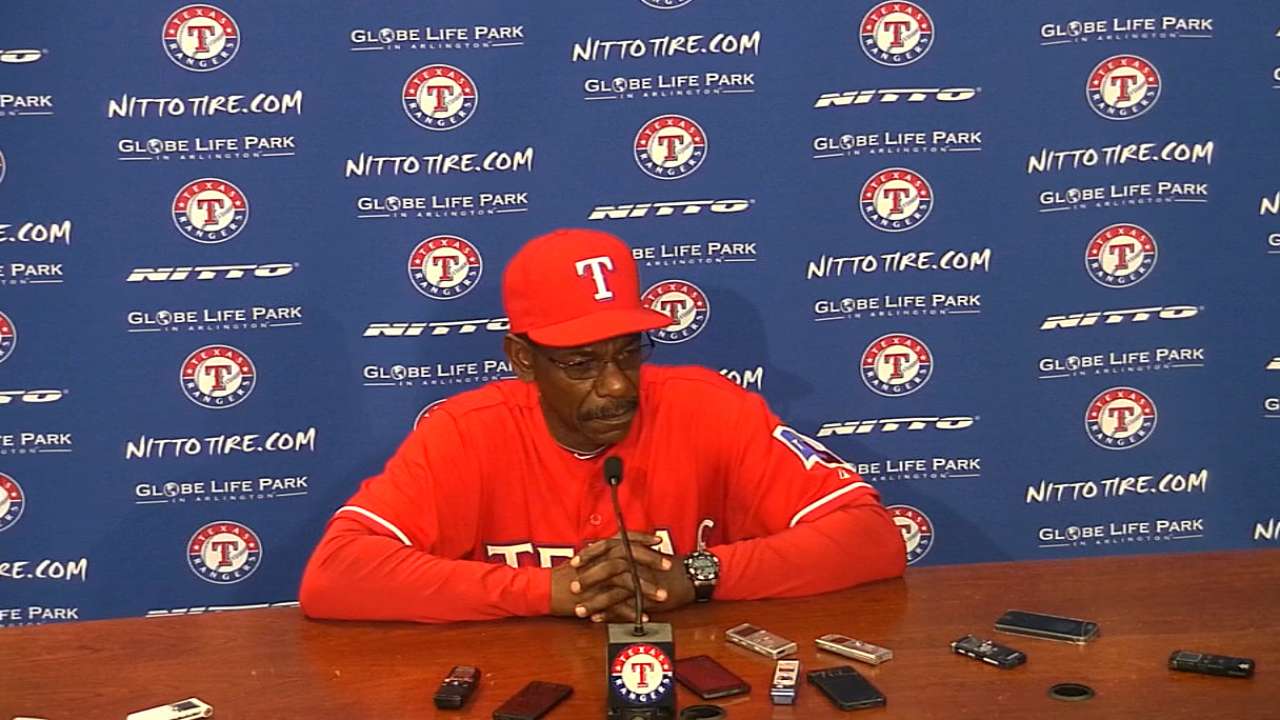 ARLINGTON -- Rangers manager Ron Washington was ready to give Red Sox designated hitter David Ortiz some friendly ribbing about his postgame comments that he should have had two hits in Yu Darvish's near no-hitter on Friday night.
Ortiz broke up Darvish's no-hit bid with two outs in the ninth inning, a sharp single through the shift into right field. Ortiz and former Darvish teammate A.J. Pierzynski contend that Ortiz should have had a single and broken up the no-hitter in the seventh inning, when Big Papi's fly ball into shallow right field fell untouched between rookie second baseman Rougned Odor and right fielder Alex Rios.
"I will let David know when I get out there today," Washington said. "I know he was begging for a hit."
Ortiz said Friday night that "under the rules of baseball" he should have been awarded a single because the ball fell untouched. The game's official scorer, Steve Weller, used his discretion under Rule 10.12 to rule it an error. Odor, who was playing in a shift, backpedaled and seemed to settle under the ball. Rios came in as well, didn't call off Odor and backed off, resulting in the baseball hitting the ground.
"That ball off his bat was an out,'' Washington said.
Todd Wills is a contributor to MLB.com. This story was not subject to the approval of Major League Baseball or its clubs.