McClendon not dwelling on Friday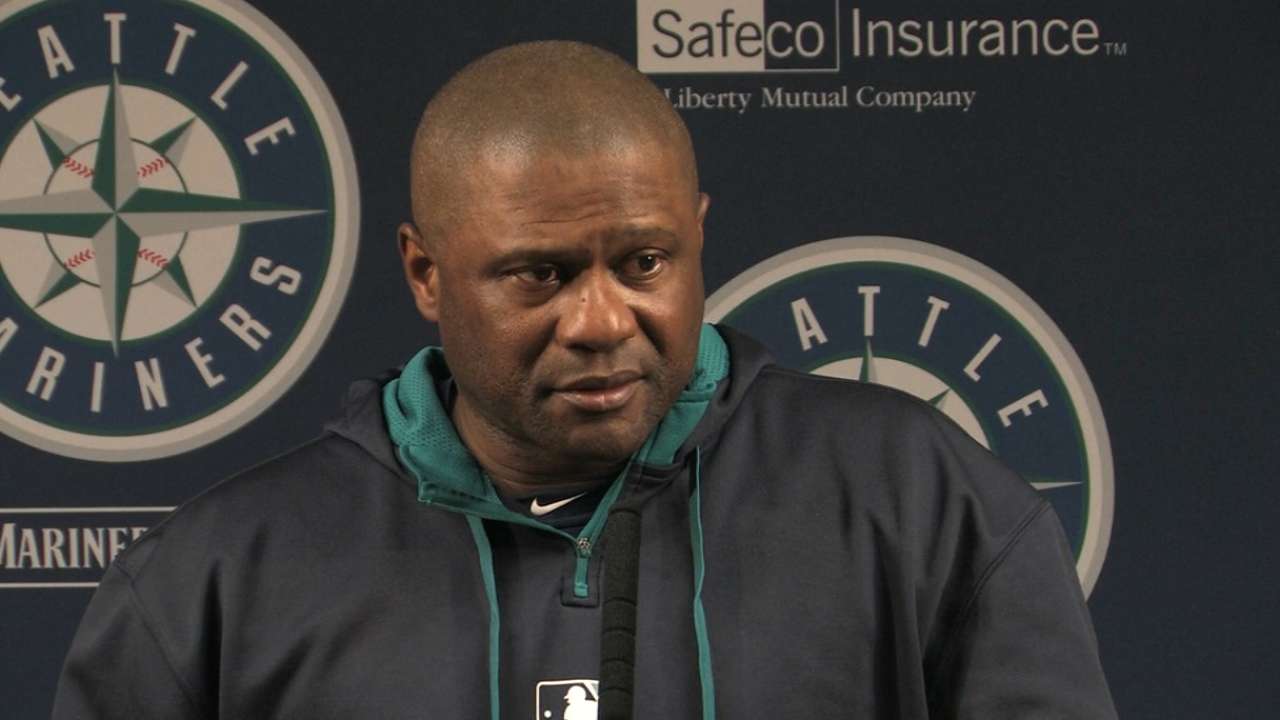 SEATTLE -- The Mariners have lost four games in a row. The offense is struggling. Even though they mustered just two hits in a 1-0 loss, Friday to the Rangers, they had their chances to score.
But when McClendon tried to set the game in motion, the Mariners didn't execute.
With Brad Miller on first and one out in the third inning, McClendon put on a hit and run. Cole Gillespie didn't swing at starter Nick Tepesch's offering. Miller was thrown out at second by about 10 feet.
With the game still scoreless in the sixth, Mike Zunino led off with a ground-rule double. Miller was asked to bunt, but he failed to get it down, then struck out. Gillespie grounded out and James Jones flied out to end the frame.
"I hear that stuff all the time. 'Well they need to work on bunting.' Well come out at 3:30, 4 o'clock and see the work we do," McClendon said. "You either execute or you don't. The kid didn't get it down. He didn't execute the bunt. It's just that simple. It was a bad deal."
What happened on the hit-and-run?
"It was a bad deal. We lost the ballgame as a result. That's just the way it goes. I can't dwell on that stuff," McClendon said. "I gotta get ready for today. You start worrying about yesterday's losses you'll get your [butt] kicked today, so we're not gonna do that."
Adam Lewis is an associate reporter for MLB.com. This story was not subject to the approval of Major League Baseball or its clubs.