Choice hitting for power but not for average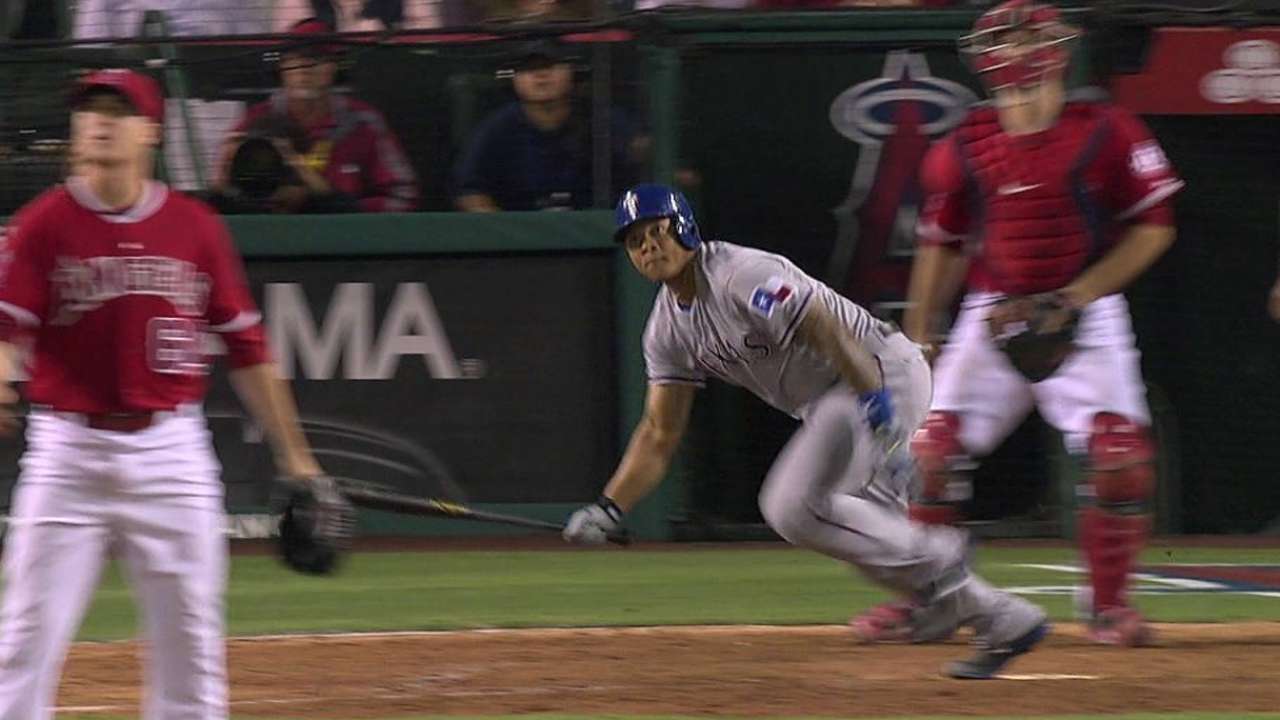 ANAHEIM -- Rangers rookie outfielder Michael Choice's last four hits have been home runs. That covers 30 at-bats, and it's a great home-run ratio.
He's totaled eight homers in 166 at-bats. Five of his past seven hits have been homers. But, without a single since June 6 against the Indians (when he also homered), Choice's batting average (.193) is not so great.
"It'll come. I've only had 160 at-bats, a lot of infrequent at-bats," said Choice, 25, who hit .290 in the Minor Leagues with a .376 on-base percentage. "Every night, I'm facing pitchers I've never faced before."
Choice's 27 RBIs are third on the Rangers, behind Adrian Beltre (35) and Alex Rios (33). Choice's eight homers match Beltre for the team lead.
"The fact he's hitting a few home runs, getting some key hits and RBIs, I'm going to continue to give him an opportunity to figure out what he is at the Major League level," manager Ron Washington said. "He's being productive. Not much of an average, but producing pretty good.
"He's not supposed to be that kind of [low-average] hitter."
Earl Bloom is a contributor to MLB.com. This story was not subject to the approval of Major League Baseball or its clubs.