Rehabbing Scheppers waiting for six-week mark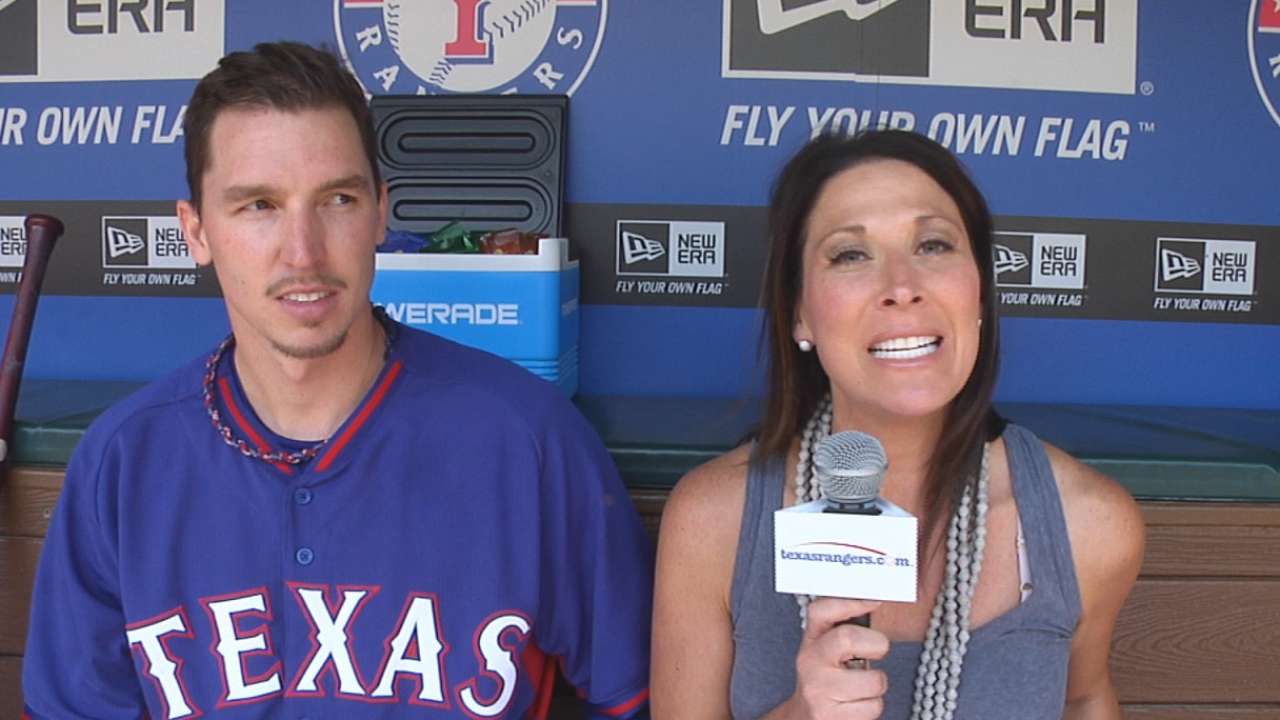 ARLINGTON -- It's been just more than two weeks since Rangers right-handed reliever Tanner Scheppers went on the disabled list for right elbow inflammation, and though he's physically shut down until the six-week mark, he's already eager to pitch again.
Scheppers went on the disabled list June 11 and had been on it earlier -- April 18 -- with the same problem. He had a 9.00 ERA in eight games, four of which he started.
Once the six-week mark rolls around, he's expected to begin a full-throwing program.
While he's feeling better physically, mentally he's frustrated that he's unable to help a Rangers team that is struggling mightily as of late.
"You kind of feel a little bit worthless just sitting on the DL, just watching on the sidelines," Scheppers said. "The likelihood of me coming back this year is very slim. It's not looking all that great, which is frustrating, but I have to look at the big picture things sometimes and get healthy."
Grace Raynor is an associate reporter for MLB.com. This story was not subject to the approval of Major League Baseball or its clubs.