Rios gets a break before continuing All-Star bid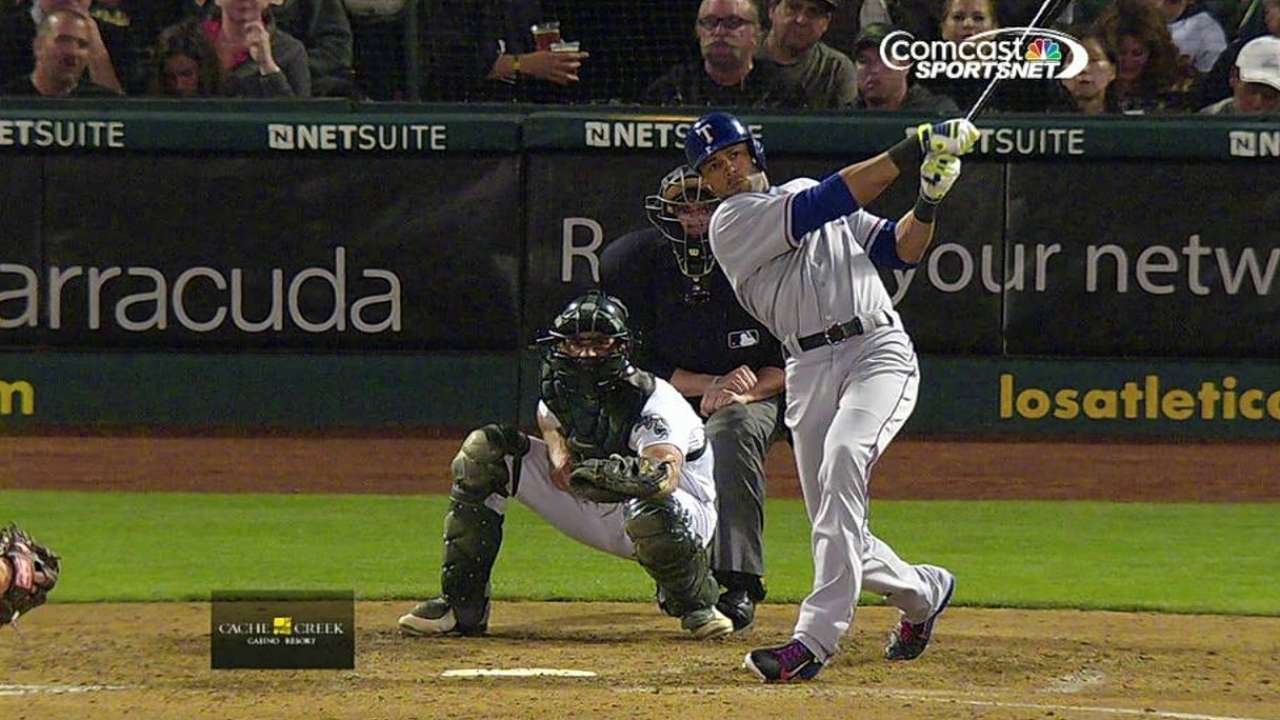 ARLINGTON -- The Rangers' lineup Saturday was missing something it hadn't in the past 126 games -- Alex Rios.
The right fielder had started every game since Aug. 10, 2013 -- the day he arrived in a trade from the White Sox -- but manager Ron Washington said Rios needed a day off.
Rios was hitless (0-for-14) in his last four games and Washington believed so strongly that Rios needed a break that he sat him in spite of his stellar career numbers against Saturday's Twins starter Phil Hughes. Rios is hitting .481 (13-for-27) with four doubles, a homer and a 1.205 OPS off Hughes.
"I just wanted to give him a day," Washington said. "He's played every single game. He's looked a little sluggish to me. I'm just using my gut on this. … A guy of his caliber, usually all it takes is one day out of competing and he usually comes back re-energized."
Rios has three home runs this year and has averaged a homer every 100.7 at-bats -- far worse than his career average of 35.6 at-bats per homer. His .305 batting average would be a career high, though.
"I thought he would hit for more [power]," Washington said, "but the year isn't over with. He might be a streaky guy."
Rios is 12th in All-Star balloting among American League outfielders, with 742,780 votes as of last Sunday. He trails only Adrian Beltre, who was at more than 1.3 million votes, among Rangers vote-getters.
Dave Sessions is a contributor to MLB.com. This story was not subject to the approval of Major League Baseball or its clubs.