Sardinas sent down for veteran Rosales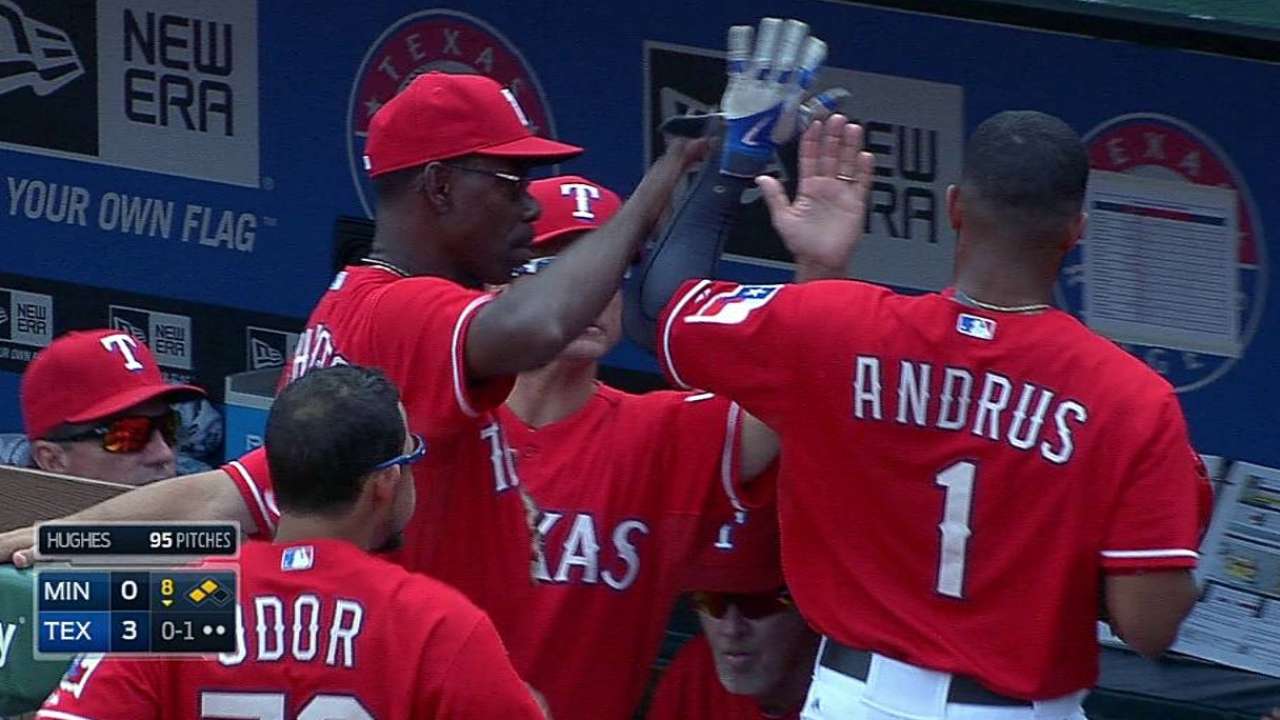 ARLINGTON -- After Sunday's loss to the Twins, the Rangers announced they had purchased the contract of infielder Adam Rosales from Triple-A Round Rock and optioned rookie infielder Luis Sardinas to Round Rock. They will have to make a corresponding move to the 40-man roster Monday.
Sardinas hit .288 (19-for-66) in 26 at-bats for Texas. He hit .367 over his last 12 games, but did not see regular playing time.
"We want him to play," manager Ron Washington said. "He's [21] years old, he's done a great job for us, but I don't think he's developing sitting here. He needs to play. We know he can, and this is going to be good for him, that he gets out every day and goes through the challenge of playing the game of baseball."
Rosales, 31, is a career .219 hitter who played in 17 games for the Rangers toward the end of last season almost exclusively as a late-inning sub. He hit .182 (2-for-11) during that stint.
Dave Sessions is a contributor to MLB.com. This story was not subject to the approval of Major League Baseball or its clubs.