Rios moved up to No. 3 spot in lineup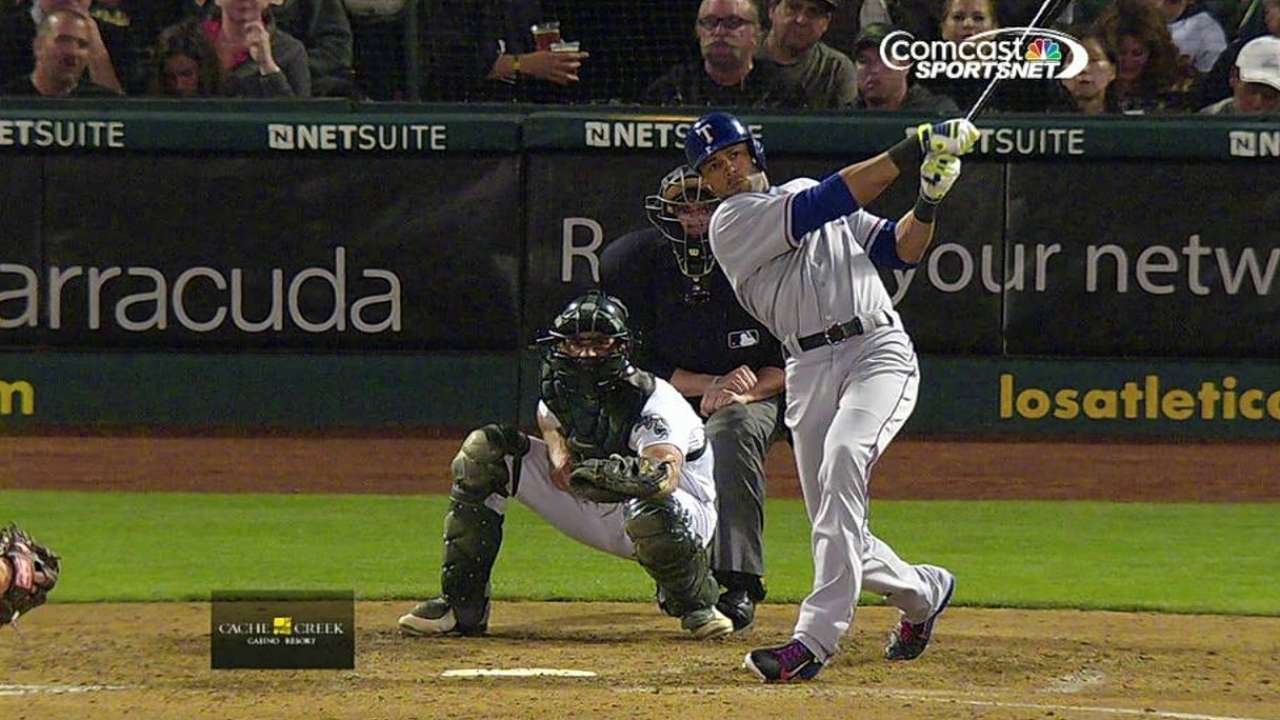 BALTIMORE -- Alex Rios was moved up to the No. 3 spot in the lineup on Tuesday with left-hander T.J. McFarland on the mound for the Orioles.
Rios is one of the few Rangers hitters who have had success in the No. 3 spot this season. For the most part, it has been the biggest trouble spot in a lineup that had Robinson Chirinos batting fifth, Chris Gimenez batting sixth and Adam Rosales in the seventh spot at designated hitter on Tuesday night.
For the season, Rangers No. 3 hitters are batting a combined .213 with a .266 on-base percentage and a .315 slugging percentage going into Tuesday's game with the Orioles. All three figures are the lowest in the Majors for that spot in the lineup. Rios is hitting .305 in his 14 games as the No. 3 hitter. For most of the season he has been batting fifth.
"I'll do what I have to do," Rios said. "I have hit in that spot before. I don't think anything is different, you just have to be aware of the situation."
The .213 batting average and the .266 on-base percentage are currently the lowest ever for the Rangers' No. 3 hitters in a single season. The slugging percentage is the second lowest behind the 1973 Rangers with a .311 figure.
The lowest collective batting average for a team's No. 3 hitters was .205 by the Houston Colt 45's in 1963. The lowest on-base percentage is .261 by the 1982 Padres.
The Rangers have the fourth lowest batting average and the second lowest on-base percentage. The slugging percentage is the 17th lowest all-time. Rangers manager Ron Washington has been scrambling to a find a No. 3 hitter ever since Prince Fielder was lost for the season because of neck surgery.
"I can only pick from what I have," Washington said. "I'm no different than anybody else. I would love to have a No. 3 hitter. But this is the year things didn't go as planned. My No. 3 hitter is on the disabled list."
T.R. Sullivan is a reporter for MLB.com Read his blog, Postcards from Elysian Fields and follow him on Twitter @Sullivan_Ranger. This story was not subject to the approval of Major League Baseball or its clubs.