Yu won't count All-Star chickens before they hatch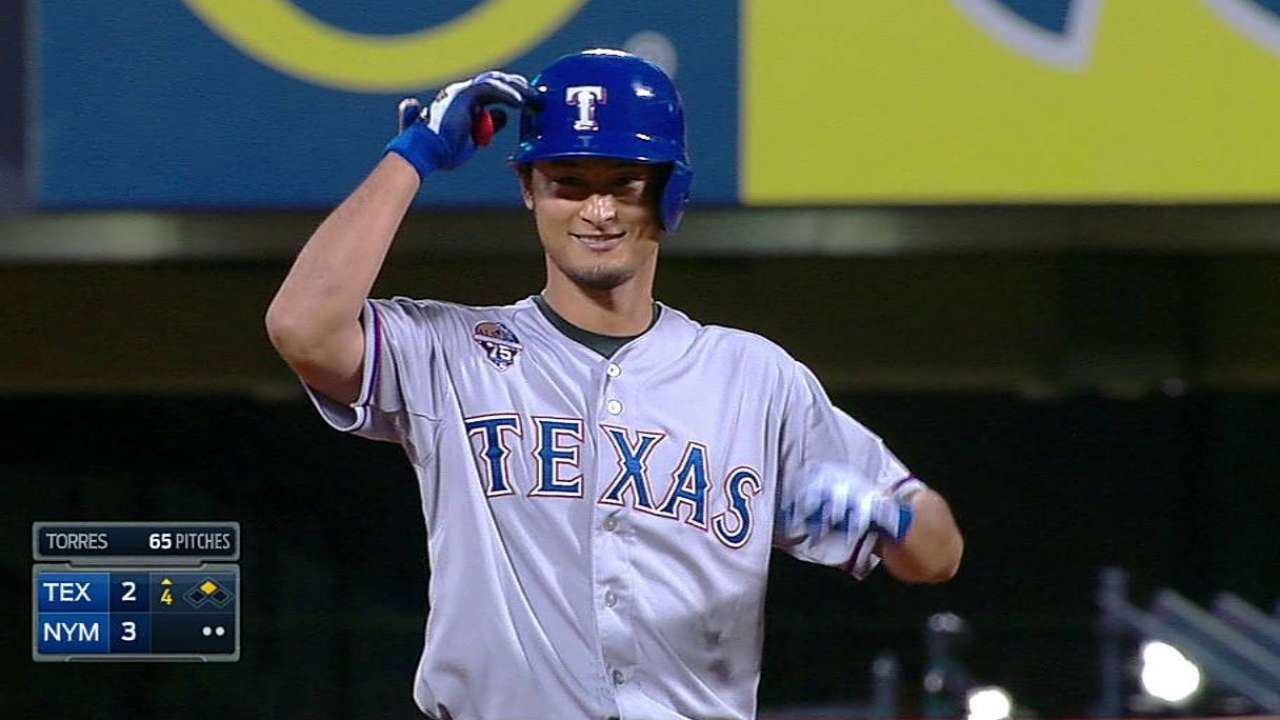 NEW YORK -- Yu Darvish was noncommittal on Saturday about the possibility of pitching in the All-Star Game, at Target Field on July 15.
"I haven't been selected yet, so I'd like you to ask me when I get selected," Darvish said.
Darvish will find out on Sunday night at 6 CT, when the All-Star teams are announced, but as he is 8-4 with a 2.63 ERA after 16 starts, he and third baseman Adrian Beltre are the Rangers' two leading candidates to be selected.
There is a much better chance of Darvish pitching in the game after the Rangers' rotation was adjusted this week. He had been scheduled to pitch on Thursday but was pushed back a day because of the threat of rain in Baltimore. His final start of the first half is scheduled for Wednesday, which would give him plenty of rest for the All-Star Game.
Manager Ron Washington said there are no plans to have Darvish pitch next Sunday against the Angels on just three days' rest. Darvish has never pitched on three days' rest in the Major Leagues.
"Darvish is a creature of habit," Washington said. "If you asked him to go on three days' rest, well ... You guys saw the fireworks in the city. He is a creature of habit. He likes to know when things are going to happen so he'll be prepared. And that's fine."
Washington is also fine with Darvish pitching in the All-Star Game if Red Sox manager John Farrell so chooses. Washington, who has managed two All-Star Games himself, just wants it to be one inning and/or 20 pitches.
"That seems to be the criterion when I asked other managers," he said. "'Twenty pitches,' they always said. I'm going to use that. If Darvish can't get through an inning in 20 pitches ...
"But you can't be an All-Star and be a spectator. They are trying to win. I'd encourage him to pitch. You're trying to win."
T.R. Sullivan is a reporter for MLB.com. Read his blog, Postcards from Elysian Fields and follow him on Twitter @Sullivan_Ranger. This story was not subject to the approval of Major League Baseball or its clubs.