Martinez scratched from Tuesday start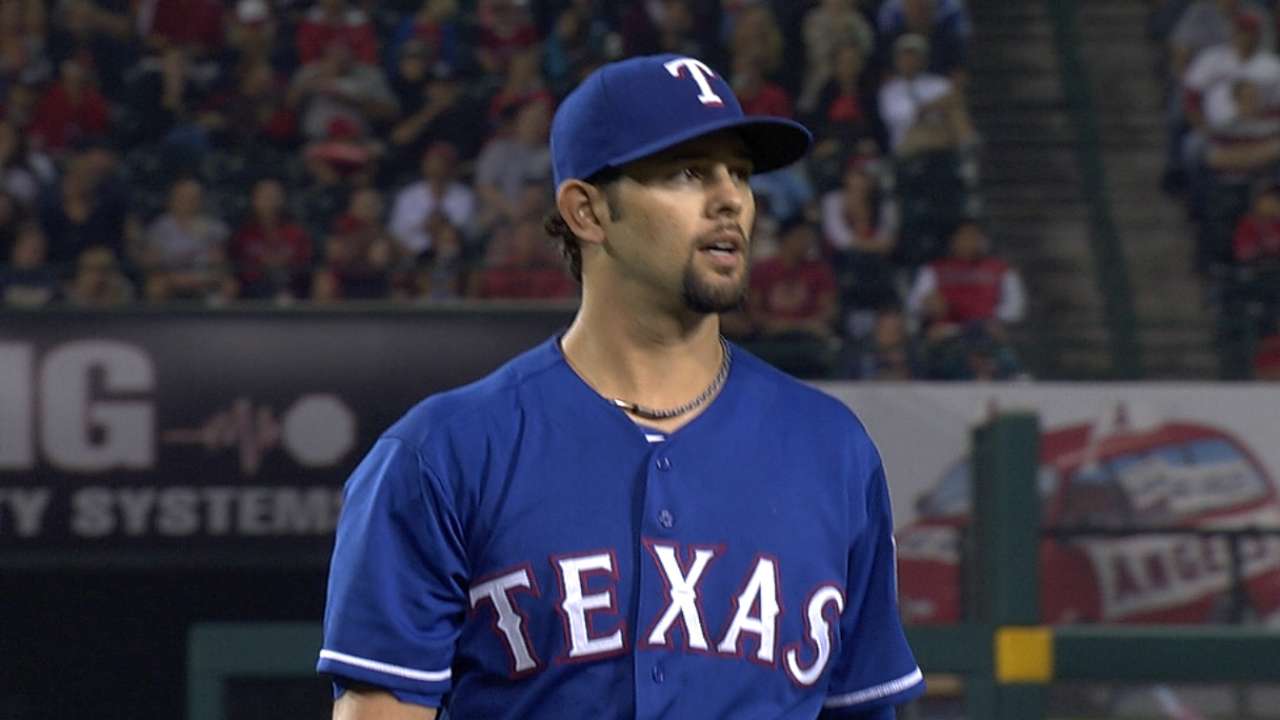 ARLINGTON -- Rangers right-hander Nick Martinez has been scratched from his start against the Astros Tuesday with discomfort in his left side from batting practice last week.
The Rangers did not make an official roster move Monday, but Phil Irwin will be recalled from Triple-A Round Rock to pitch Tuesday. Irwin was claimed from the Pirates about six weeks ago.
"I started off the year a little shaky with the Pirates and it felt really good to get to a new organization," Irwin said. "It's just my job to go out there and compete, and see if I can succeed. I think I've done that, and here we are."
Rangers general manager Jon Daniels said with the All-Star break ahead, Martinez will only miss two starts. He added he's been impressed with Irwin, who is 4-1 with a 2.41 ERA in Round Rock.
"Irwin's been throwing the ball really well at Triple-A," Daniels said. "Has got a very good curveball, looking forward to seeing what he's got."
Grace Raynor is an associate reporter for MLB.com. This story was not subject to the approval of Major League Baseball or its clubs.