Soto making strides; Adduci, Holland to get checked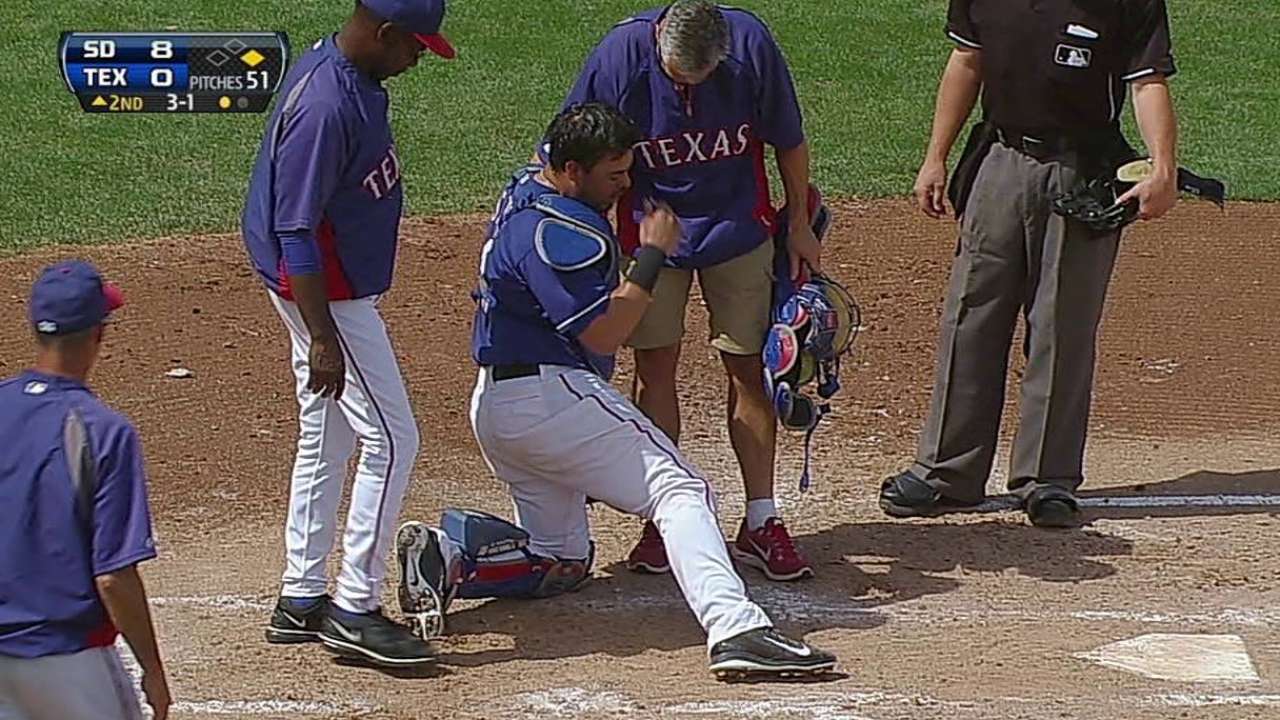 ARLINGTON -- Rangers general manager Jon Daniels said that catcher Geovany Soto, who had surgery on his right knee at the conclusion of Spring Training, should be able to rejoin the Rangers in Toronto after the All-Star break if all goes as planned.
"Really the only physical restriction he's had now for a while is just a deep squat. With a torn meniscus that's really where it's at risk," Daniels said. "Obviously with being a catcher that's every single play of every game, so that's the main thing."
Daniels added that pitcher Derek Holland and outfielder Jim Adduci will have another visit with the medical staff.
Holland fell in his home in January and needed surgery to repair torn cartilage behind his knee. Adduci has fractured his left pinkie finger twice.
"I did hear on Adduci that he hit off the tee and it went pretty well so I think we're gonna ramp him up," Daniels said. "Derek, I don't have an update for you yet."
Grace Raynor is an associate reporter for MLB.com. This story was not subject to the approval of Major League Baseball or its clubs.