Darvish OK after getting hit in head by ball in BP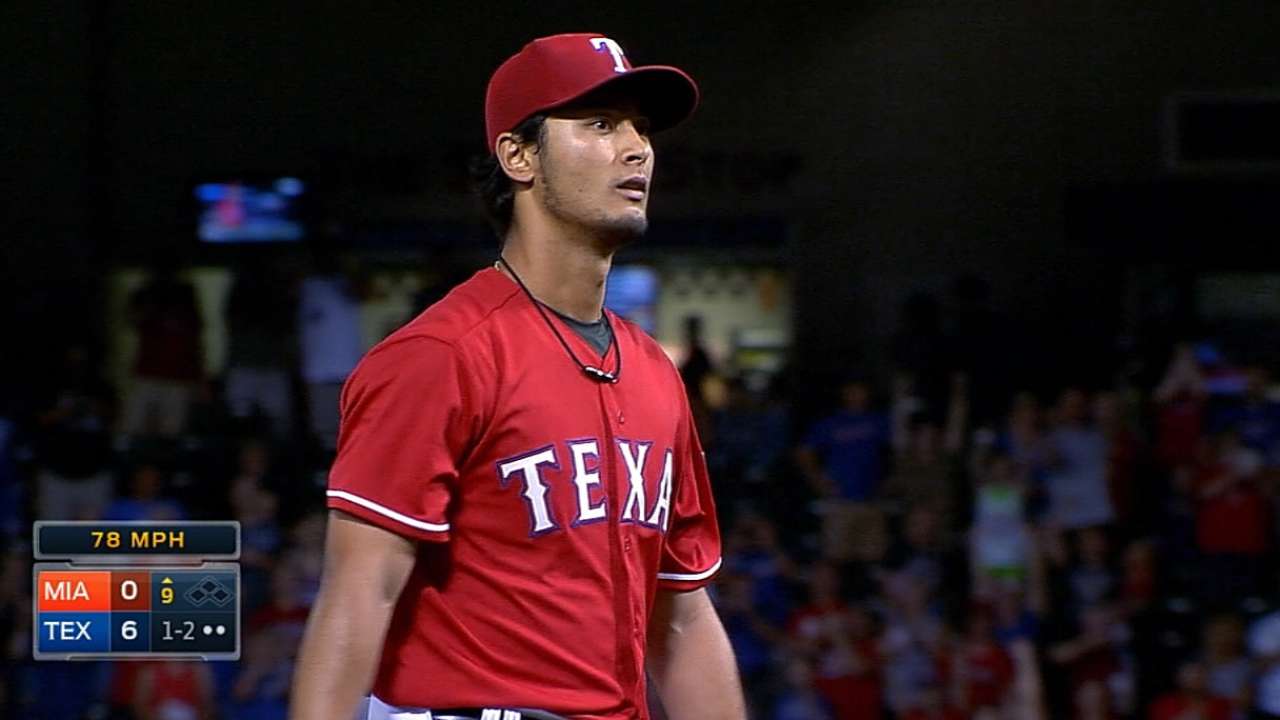 ARLINGTON -- A day after he was hit in the head with a baseball during batting practice, Rangers ace Yu Darvish was OK and made his start Wednesday night against the Astros.
Rangers manager Ron Washington said that the accident didn't pose any extra concern and that Darvish would proceed as usual Wednesday.
"We always do ask him how he feels every time he comes off the mound," Washington said before the game. "He'll let us know if something is wrong."
Darvish allowed six runs on 10 hits over six innings in the 8-4 loss.
"I was going between life and death last night," Darvish jokingly said after. "I left a will to my interpreter that if I didn't wake up in the morning, please say hi to everyone. But fortunately, I was able to wake up this morning and I felt good so I was able to pitch today."
Grace Raynor is an associate reporter for MLB.com. Teddy Cahill is a reporter for MLB.com. Follow him on Twitter at @tedcahill. This story was not subject to the approval of Major League Baseball or its clubs.