Wash asks slumping club for commitment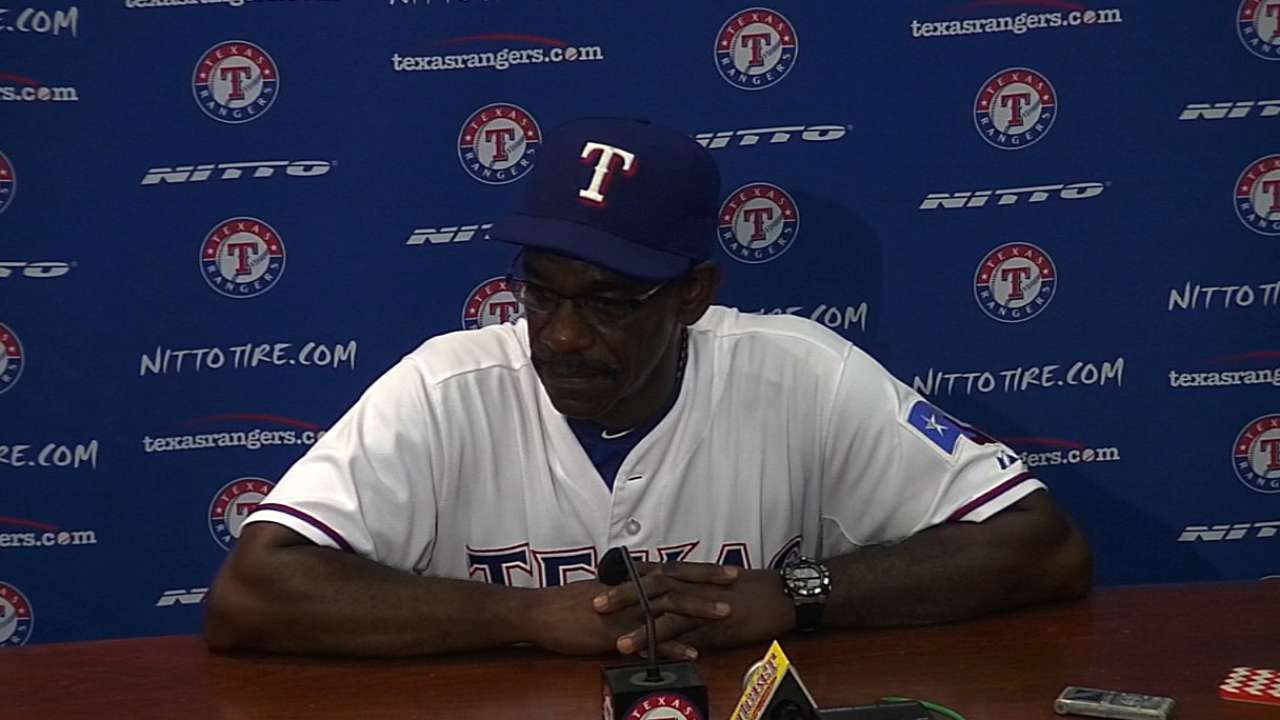 ARLINGTON -- Rangers manager Ron Washington is getting the effort he wants from his players. He wants to make sure he is getting the commitment as well and that was the main message he sent to his players during Thursday's postgame clubhouse meeting.
Effort is playing the game hard, according to Washington. Commitment is being committed to playing the game the right way; not worrying about statistics but playing to win.
"Commitment is doing what the game asks you to do and not looking for a reward for what you're doing," Washington said. "I'm in the process of getting this new bunch to understand what it means. Don't worry about stats or numbers. It's about the team. Some people need to check their attitude and check what commitment is.
"We've got some youngsters we're trying to teach and we have some veterans who are who they are. We have to try and get them into a cohesive unit, try to get our belief system going in the right direction. I can live with it if you try to do the right thing and don't get it done. If you at least try to do the right things, people with baseball eyes see you're trying to do the right thing. If you do that, more often than not, you're going to get the right results."
Washington's postgame meeting came after a 15-6 loss to the Angels on Thursday night. It was their 19th loss in their last 22 games.
"There was a bunch of guys that needed to hear that," shortstop Elvis Andrus said. "Wash is super cool but there comes a point where you need to find a way to do your job. Everything he said was right. He didn't say anything out of line. It's not the first time I've heard it but a lot of guys heard it for the first time.
"It's not enough just to be in the big leagues. You've got to help the team win. It's not about numbers. It's about winning. That's what this organization is about."
T.R. Sullivan is a reporter for MLB.com Read his blog, Postcards from Elysian Fields and follow him on Twitter @Sullivan_Ranger. Grace Raynor is an associate reporter for MLB.com. This story was not subject to the approval of Major League Baseball or its clubs.