Martinez reports no setbacks in bullpen session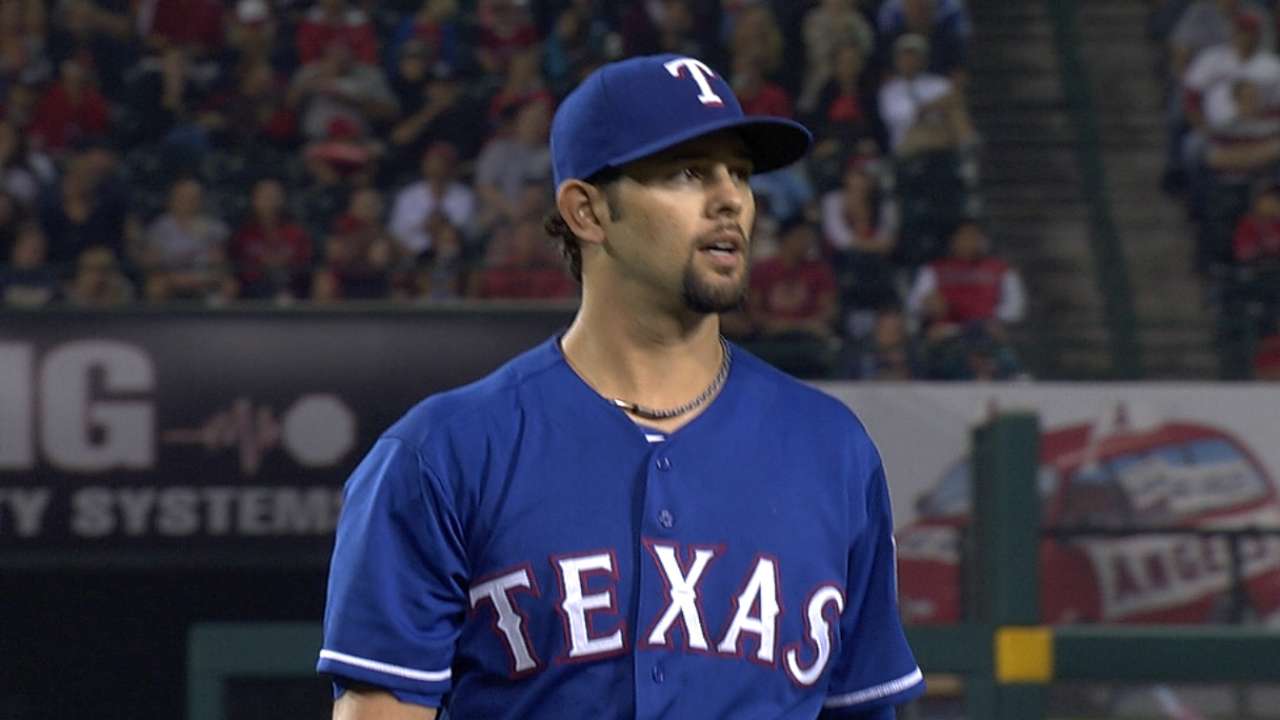 TORONTO -- Right-hander Nick Martinez threw a bullpen session at Rogers Centre on Thursday night during a club workout and came out of it with no reported setbacks.
Martinez, who was placed on the 15-day disabled list on July 8 -- retroactive to July 2 -- with discomfort in his left side, is scheduled to throw again Saturday and could potentially be activated for Texas' four-game set against the Yankees in New York starting Monday.
"It went great, I had no issues whatsoever," said Martinez, who is 1-6 with a 5.10 ERA over 16 games and 11 starts. "I didn't feel like I was being held back or anything. I felt pretty free and nothing was in the back of my mind."
Martinez is aiming to throw roughly 40 pitches in his next bullpen session and would start either Monday or Tuesday, Rangers manager Ron Washington said, providing the young pitchers encounter no issues.
Right-hander Miles Mikolas, 0-2 with a 10.05 ERA over three starts, will get the ball on one of those days, Washington said, but exactly when will be determined by Martinez's status.
"[Martinez] is not complaining about anything," Washington said. "If the recovery is good, he's on his way."
If Martinez is unable to start in New York, Washington named left-hander Ryan Feierabend and righty Scott Baker as potential options.
Feierabend has appeared in one game with the Rangers this season after going 8-5 with a 4.54 ERA in 19 starts at Triple-A Round Rock. Baker, meanwhile, is 0-3 over 15 appearances (four starts) with a 6.24 ERA.
Chris Toman is a contributor to MLB.com. This story was not subject to the approval of Major League Baseball or its clubs.