Martinez set to come off DL, face Yankees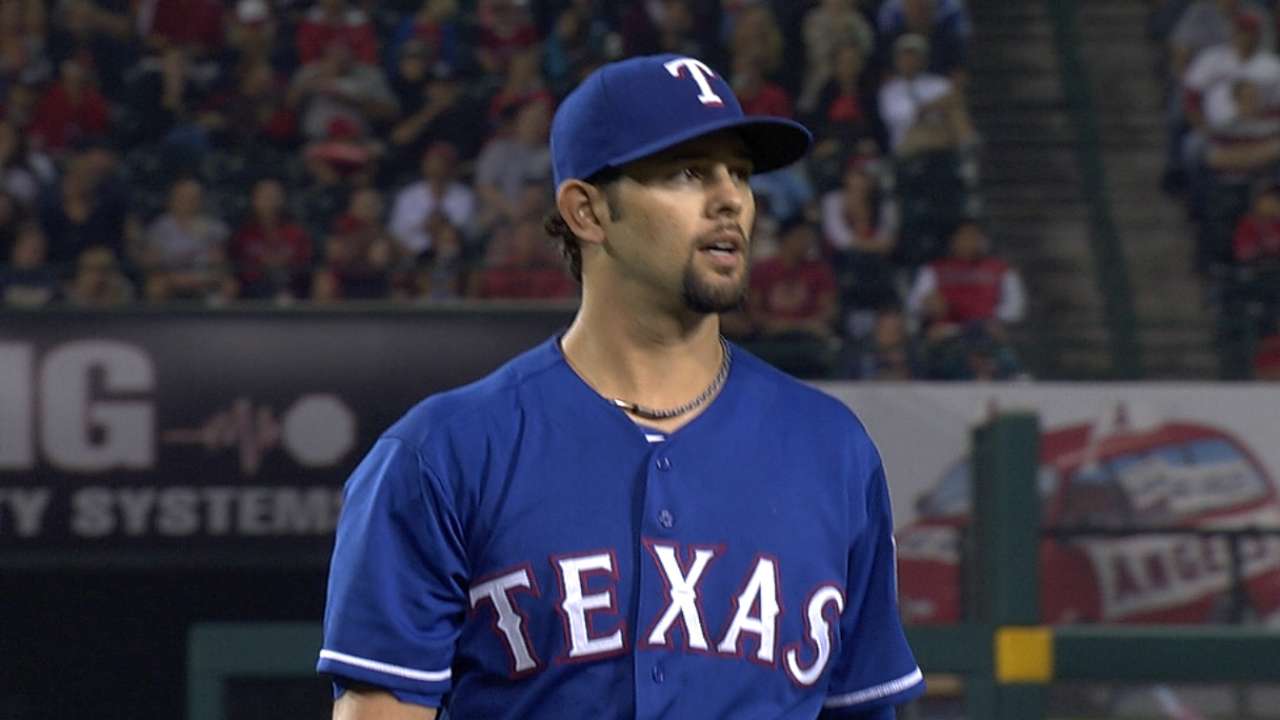 TORONTO -- After coming out of Saturday's bullpen session feeling strong, the Rangers announced that right-hander Nick Martinez will get the ball for Tuesday's contest against the Yankees.
Martinez, who was placed on the 15-day disabled list with a left side injury on July 8 -- retroactive to July 2 -- will be activated off the DL ahead of Tuesday's outing to make his 12th start of the season. Texas will be forced to make a move to add Martinez to the active roster, but the club has not indicated who will get shipped out to make room.
The 23-year-old last pitched July 1, when he allowed eight runs (six earned) on seven hits in a loss to the Orioles. In addition to Saturday's bullpen session, Martinez threw one on Thursday, and he feels prepared for game action.
"Even after my first bullpen, I felt pretty good," he said. "The only concern was how I was going to bounce back; that was the reason for the second bullpen. And I felt good.
"I ramped it up -- the first one -- to see if anything bothered me back there, and it didn't. The second one, I just tried to work on some stuff."
Martinez, who attended Fordham University in New York and will be making his Yankee Stadium debut, is 1-6 with a 5.10 ERA over 16 appearances.
Manager Ron Washington remains a believer in Martinez's ability, despite the rookie's struggles this season.
"He has stuff," Washington said. "Sometimes stuff takes a while to learn how to use it; that's where he is."
Right-hander Miles Mikolas will start Monday's opener against New York's Shane Greene.
Chris Toman is a contributor to MLB.com. This story was not subject to the approval of Major League Baseball or its clubs.