Rios: Trade talk doesn't affect play on field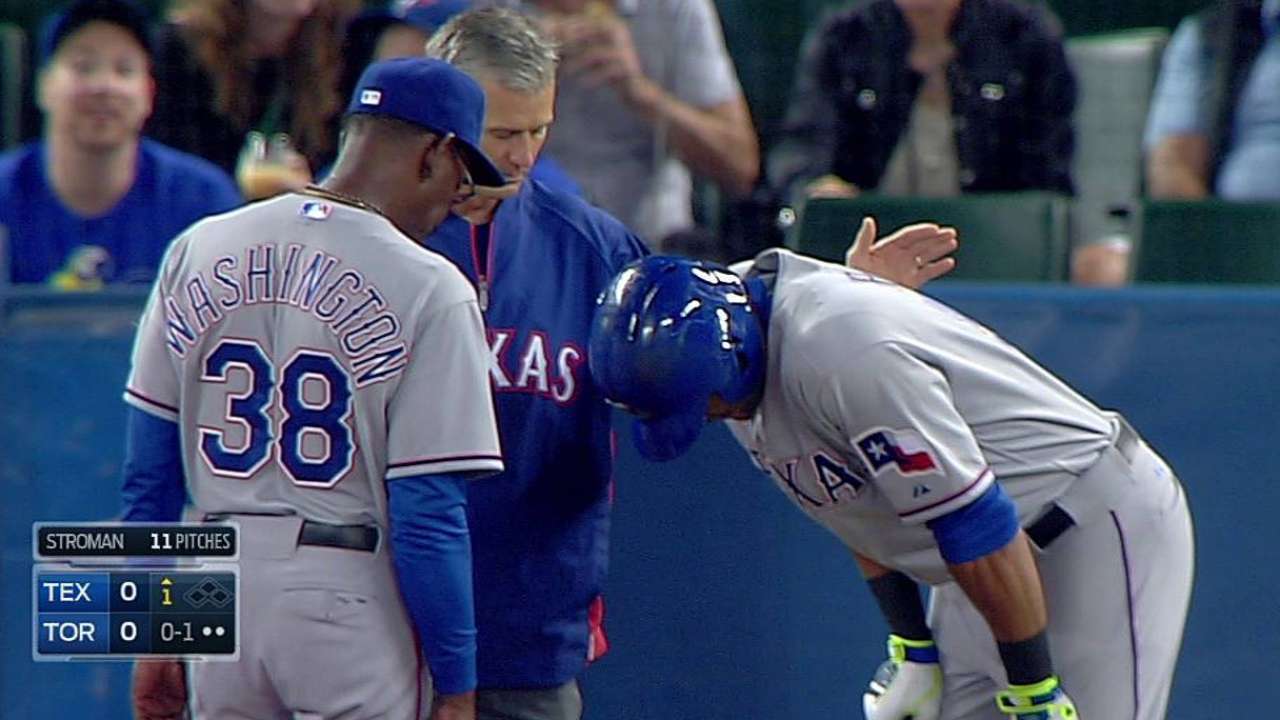 NEW YORK -- Trade talks surrounding Alex Rios were quiet for a few days while he was dealing with a sprained right ankle. But they should pick up again with a week to go before the Trade Deadline now that he was back in the lineup on Wednesday night.
The Rangers have had a number of inquiries about Rios but are wary of trading him, because they have a $12.5 million option for next season. Club officials have expressed concern that if Rios is traded, the Rangers won't have anybody to play right field next season. But that doesn't stop the club from listening.
Rios went into Wednesday night hitting .310 in July, but also .231 over his last 31 games. Rios said the trade rumors are not affecting him.
"How is it going to affect you if you're focused on the field?" Rios said. "I know you think about it, you hear about it, because people are talking about it. You know what is going on. People use it for an excuse for going into a slump, blaming it on trade talk. But that's not true. On the field, you are focused on what you have to do. It's not something that affects me."
Rios' contract includes a partial no-trade clause. The Royals are among the teams on Rios' no-trade list and have been rumored to be interested in the 33-year-old. The other five teams on that list are Arizona, Colorado, Houston, Oakland and the Yankees.
Rios had been sidelined with the sprained ankle since Saturday but was ready to go on Wednesday. Rios said he could have pinch-hit during the 14-inning game on Tuesday, but manager Ron Washington was determined not to use him.
T.R. Sullivan is a reporter for MLB.com. Read his blog, Postcards from Elysian Fields, and follow him on Twitter @Sullivan_Ranger This story was not subject to the approval of Major League Baseball or its clubs.