Rangers hope Feliz can cling to closer role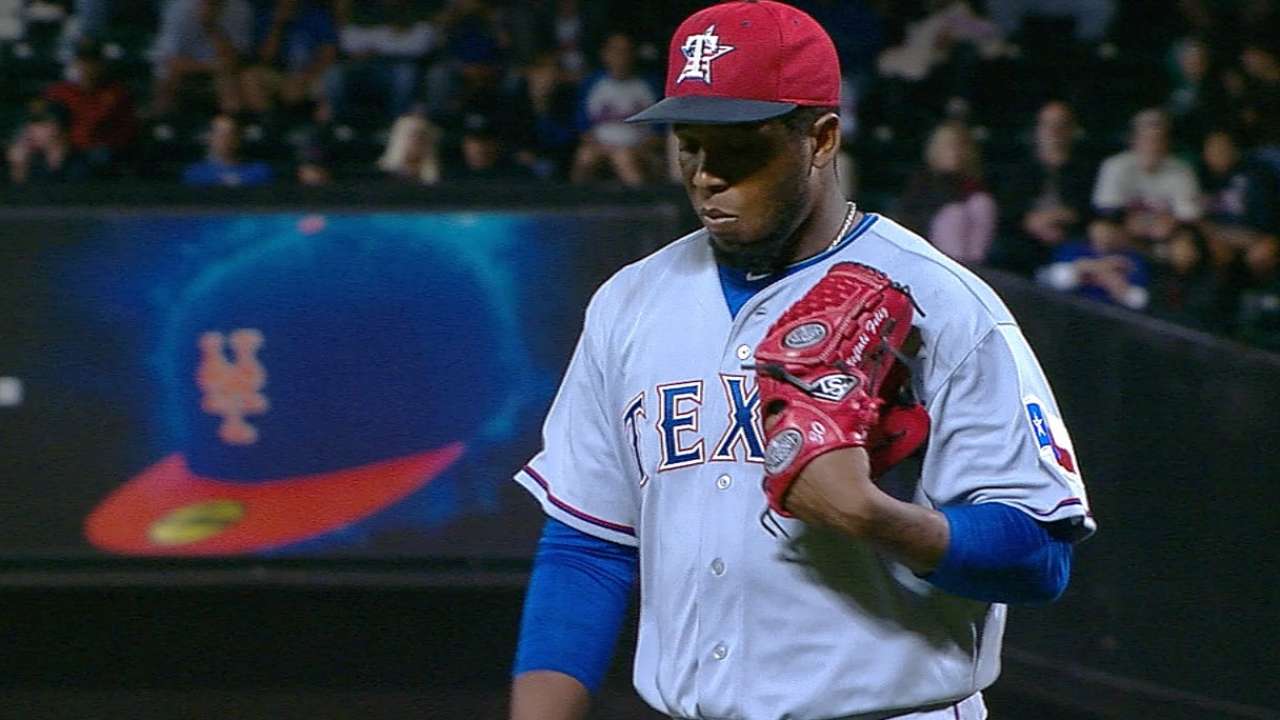 NEW YORK -- Rangers reliever Neftali Feliz is back in his role as closer. The right-hander still has to earn the job if he wants to keep it beyond this season.
"We're going to give him the ball; now it's up to him," manager Ron Washington said of Feliz. "He's got a chance to earn it. A chance is what it is."
Feliz was moved back into his role after the Rangers traded Joakim Soria to the Tigers on Wednesday night. Feliz entered Thursday with a 2.61 ERA since being recalled from Triple-A Round Rock, having retired eight straight hitters in his last two outings.
"If there is an opportunity, I'd like to be a closer again," Feliz said. "I'm going to take advantage of the opportunity and do the best I can."
Feliz had 72 saves as the Rangers' closer in 2010 and '11 before being moved into the starting rotation in 2012. He made seven starts before coming down the right elbow trouble that eventually led to Tommy John surgery on Aug. 1, 2012.
Feliz has spent the past two years trying to regain what he lost, and it has been a difficult road. The Rangers had to rebuild his mechanics in Spring Training and optioned him to Round Rock at the start of the season to continue the process. He is still not throwing as hard as he did in 2010 and '11. His fastball has averaged 92 mph this season, as opposed to 96 in '11.
"I try not to think about 2010-11," Feliz said. "So much has happened, and I have overcome a lot of things. There are some days I don't feel well and days I feel really well. I'm trying to be more consistent and be ready."
The Rangers still want Feliz to pitch off his fastball but also to mix in his changeup and curve.
"In 2010-11, he got away with just his velocity," Washington said. "He doesn't have that, but he's doing a lot more pitching. He is using his pitches. He's got to figure out how to use them and get outs."
T.R. Sullivan is a reporter for MLB.com. Read his blog, Postcards from Elysian Fields, and follow him on Twitter @Sullivan_Ranger. This story was not subject to the approval of Major League Baseball or its clubs.