Smolinski makes latest trip to DL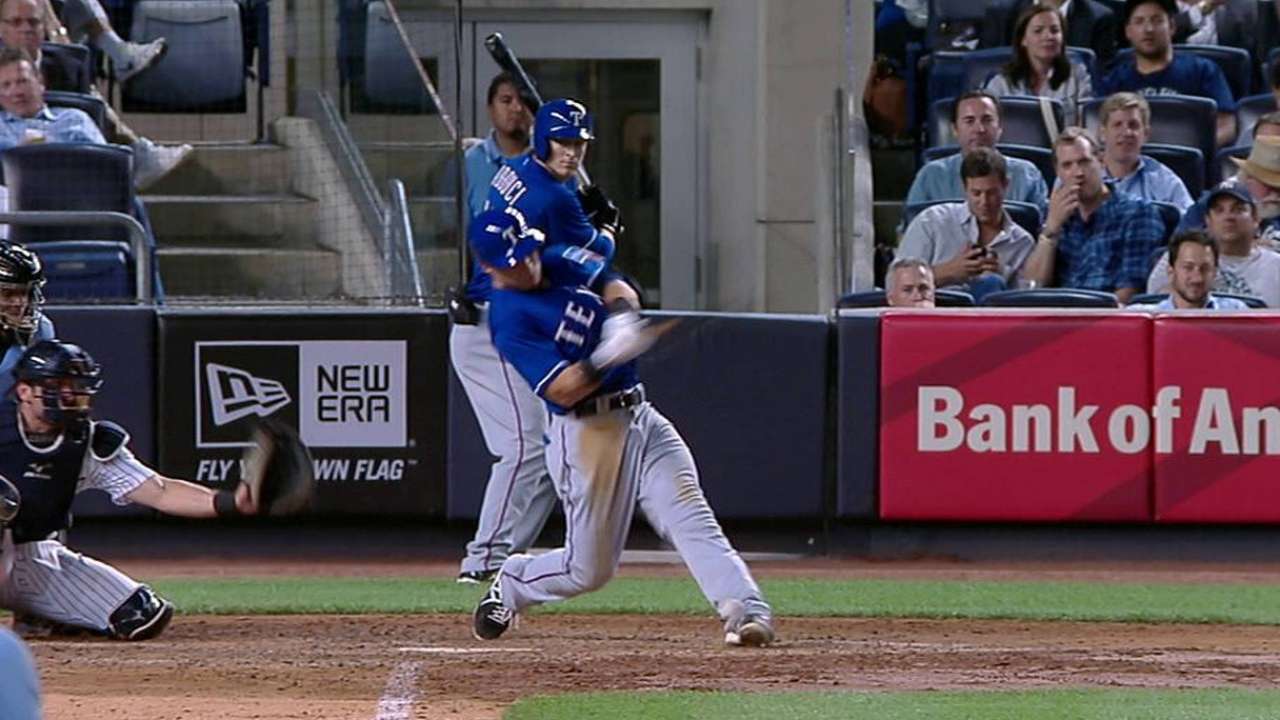 ARLINGTON -- To make room for right-handed pitcher Jerome Williams, who started Friday against the A's, the Rangers moved outfielder Jake Smolinski to the 15-day disabled list retroactive to July 22. To make room on the 40-man roster, the Rangers released right-handed pitcher Justin Marks.
Smolinski fouled a pitch off of his left foot Monday against the Yankees. X-rays were negative, but Rangers manager Ron Washington said that with Smolinski being a rookie, the Rangers didn't want to push it.
"Life in baseball. Tough break, too," Washington said. "He still has some discomfort and we want to make sure it's right."
In placing Smolinski on the disabled list Friday, the Rangers have now used the disabled list 23 times, which leads the Majors. They used it 25 times in 2010 and the club record is 29 in 2004. Only seven players -- Elvis Andrus, Robinson Chirinos, Shin-Soo Choo, Neal Cotts, Leonys Martin, Alex Rios and Shawn Tolleson -- have been on the active roster for the whole year.
Washington hopes Smolinski's stint on the list is a brief one.
"Just go back on the disabled list and track the days that it went back to and we're looking at maybe 10 days, 11 days," Washington said. "Give him a chance to heal 100 percent."
Grace Raynor is an associate reporter for MLB.com. This story was not subject to the approval of Major League Baseball or its clubs.