Wash: Martin getting better, but more needed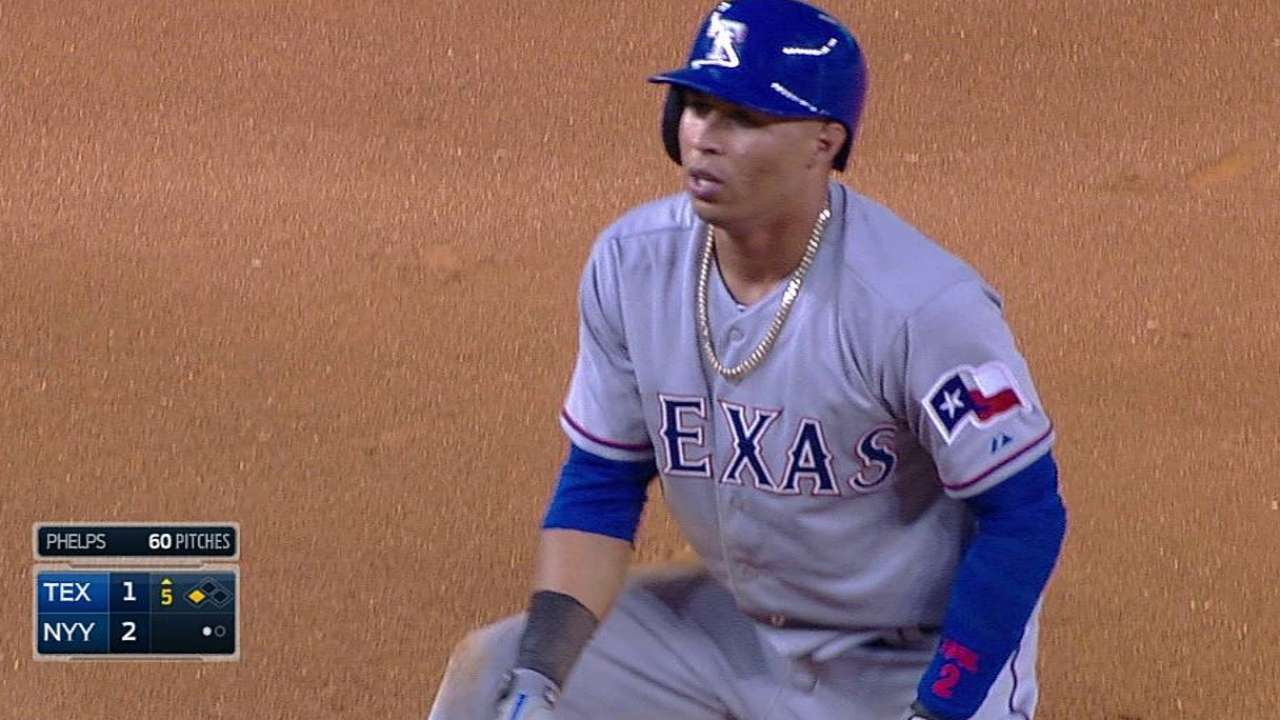 ARLINGTON -- Rangers outfielder Leonys Martin went into Tuesday's game hitless in his last 16 at-bats over the previous five games. He also was hitting .200 in his last 22 games.
At a time when the Rangers want to see progress from their young players, they are not seeing as much as they would like from Martin, 26, who is in his second full season in the Major Leagues.
Manager Ron Washington said Martin, a left-handed hitter, is back in the habit of trying to pull everything rather than using the entire field.
"He's got to use the whole field, he can't just use one part of the field," Washington said. "If you look at the numbers, most of his hits are two steps to the shortstop side of second base around to [first base]. He's got to do something different. You call that adjusting. He's got to make an adjustment."
According to STATS Inc., Martin goes to the right side or right field 51 percent of the time against right-handers, up the middle or center field 37 percent of the time and just 13 percent to the opposite way. Against left-handers, Martin pulls 42 percent of the time, goes up the middle 37 percent and the opposite way just 22 percent of the time.
"Martin has got to make an adjustment," Washington said. "He needs to find that consistency by making adjustments. You constantly have to adjust. He is getting better. The increments are not as big as you would like, but he is getting better."
T.R. Sullivan is a reporter for MLB.com. Read his blog, Postcards from Elysian Fields, and follow him on Twitter @Sullivan_Ranger. This story was not subject to the approval of Major League Baseball or its clubs.