Rangers rolling with righty-heavy bullpen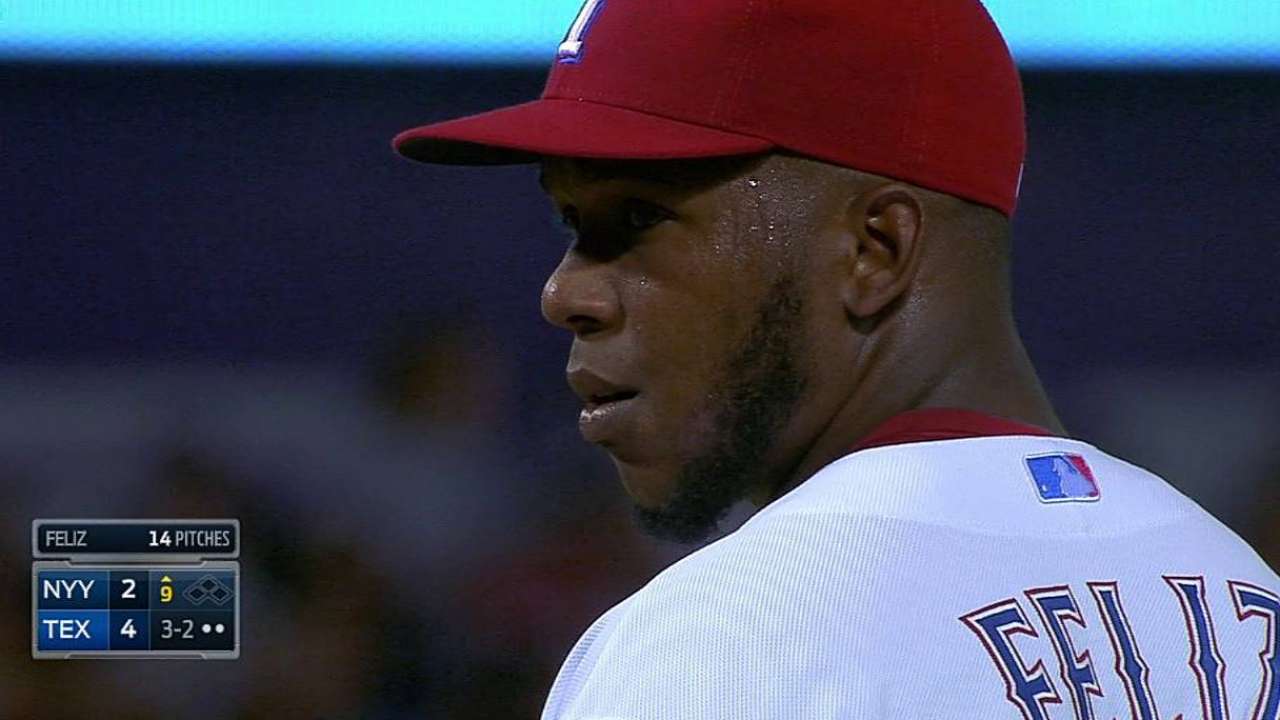 CLEVELAND -- The Rangers have a seven-man bullpen for their series with the Indians. Four of the seven have joined the bullpen since July 1, including closer Neftali Feliz.
Left-hander Neal Cotts and right-hander Shawn Tolleson are the only two that have been with Texas all season. Scott Baker has been designated for assignment twice this season and has bounced back and forth between the rotation and bullpen.
Through all that, manager Ron Washington is trying to sort out roles. Right-hander Phil Klein joined the Rangers on Friday, replacing left-hander Ryan Feierabend. The move leaves Cotts as the only left-hander in the bullpen. Cotts is also the Rangers' primary eighth-inning reliever. Everything else is up in the air.
"Some of these right-handers are going to have to deal with these lefties," Washington said.
Going into Friday's game, left-handed hitters were batting .182 off Roman Mendez and .236 off of Tolleson. They were 1-for-8 off Nate Adcock. Klein handled left-handers at Triple-A, allowing five singles in 29 at-bats against them.
"He could get some lefties," Washington said. "We can use him for multiple innings, probably in the middle innings. We'll see where it goes. He's moving fast, so we'll see what he has to offer."
T.R. Sullivan is a reporter for MLB.com. Read his blog, Postcards from Elysian Fields, and follow him on Twitter @Sullivan_Ranger This story was not subject to the approval of Major League Baseball or its clubs.