Robertson gets start in left field vs. lefty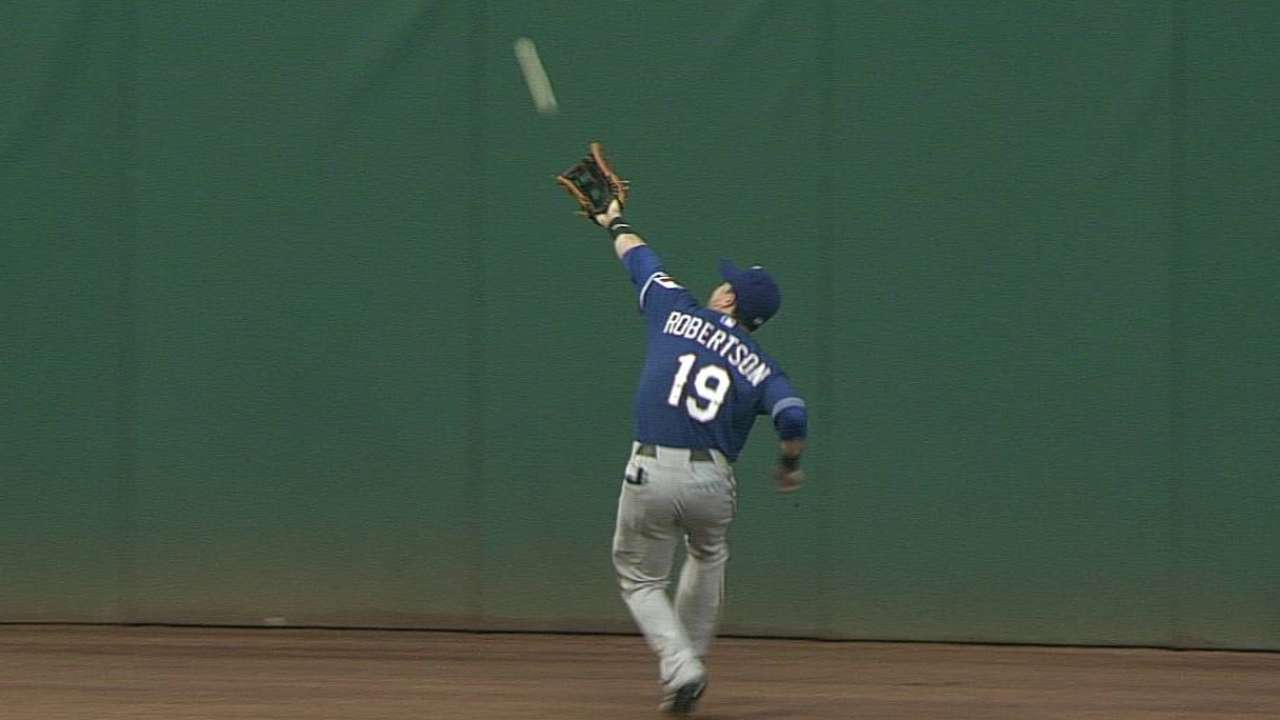 CLEVELAND -- Daniel Robertson started in left field for the Rangers on Saturday night with a left-hander on the mound for the Indians. Jim Adduci and his left-handed bat was out of the lineup.
The Rangers still want to look at both down the stretch to see if they can be winning pieces as reserve outfielders on a contending team. The Rangers had two players like that in Craig Gentry and David Murphy in 2010-13.
Manager Ron Washington wants to watch Robertson and Adduci play. He in no way wants to compare them to Gentry and Murphy even though there appears to be similarities.
Robertson is a right-handed hitter who can run and play good defense. He also went into Saturday's game hitting .341 against left-handed pitchers. But Gentry, now with the Athletics, has tremendous speed that made him a serious threat on the basepaths and was a superior defensive player. He also has an outstanding throwing arm.
"Robertson plays with a lot of energy and a lot of excitement," Washington said. "He plays within himself. He knows who he is and what he is and how his success is obtained. He has been around long enough to know how to take advantage of it. He can do some things."
Conversely, Adduci probably has more physical ability than Murphy. Even at 6-foot-2, he is probably the fastest player on the Rangers. He is just not as polished as Murphy, especially at the plate.
But Adduci, 29, had a breakthrough season at Triple-A Round Rock in 2013 when he hit .298 with a .381 on-base percentage and a .463 slugging percentage and the Rangers were eager to see if that could translate to the big leagues. But his chances of getting serious playing time were dealt a setback because he missed three months with a broken finger.
"We're going to keep putting him out there and see what we've got," Washington said.
T.R. Sullivan is a reporter for MLB.com. Read his blog, Postcards from Elysian Fields, and follow him on Twitter @Sullivan_Ranger This story was not subject to the approval of Major League Baseball or its clubs.