Adduci's first homer product of selectivity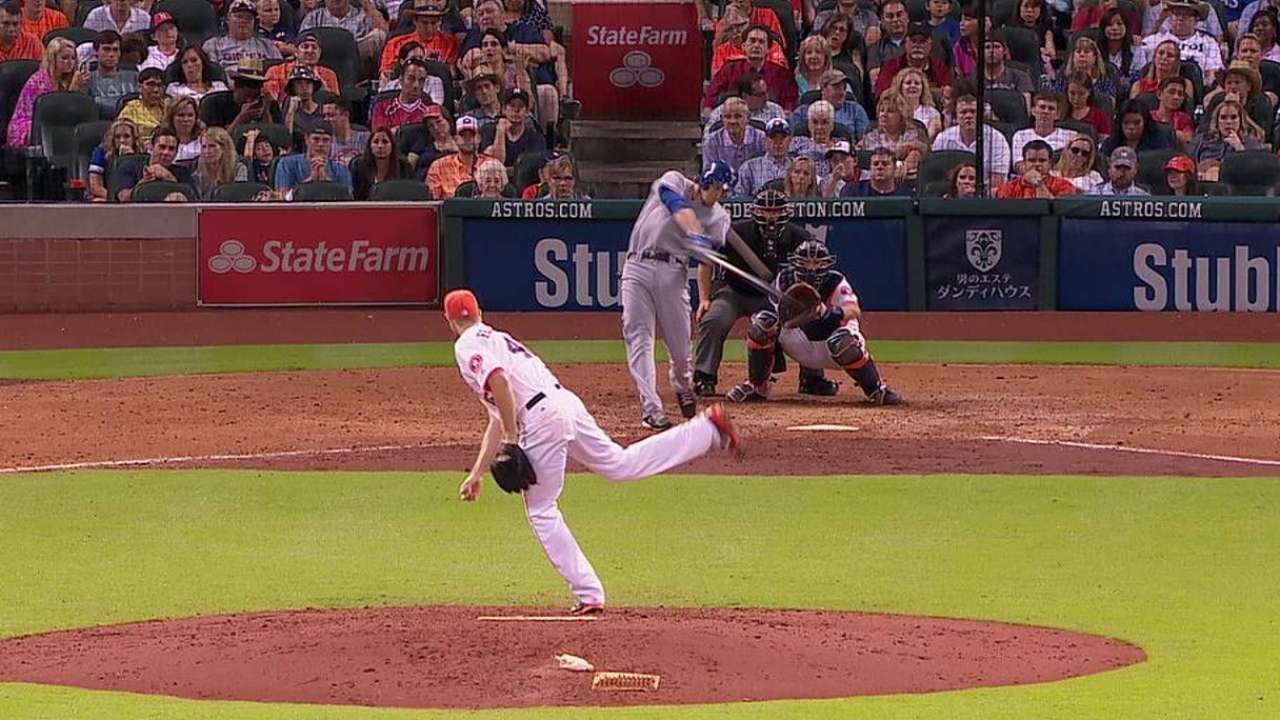 HOUSTON -- Right fielder Jim Adduci's first Major League home run on Saturday, prompted the media to ask Rangers manager Ron Washington on Sunday if he remembered his first home run in the big leagues.
Washington did, but he didn't collect the ball as a souvenir.
"I didn't get it," said Washington. "They went so far in the stands I don't think they could have found the guy."
The 29-year-old Adduci, who spent 10 years in the Minor Leagues, hit a two-run shot in the sixth inning off Houston starter Scott Feldman in his 96th career Major League at-bat.
However, Washington isn't expecting Adduci to be a power hitter.
"I like Adduci, I like for him to be successful, but I don't think we need to look for Adduci to be a 20 to 25 home run guy," said Washington. "That's not his swing.
"He's another guy that's very selective at what he swings at. He got through that ball pretty good last night."
Adduci joins Michael Choice, Rougned Odor and Brad Snyder as Rangers to hit their first Major League home run in 2014.
Richard Dean is a contributor to MLB.com. This story was not subject to the approval of Major League Baseball or its clubs.