Choo aware of milestone hit, calls it impressive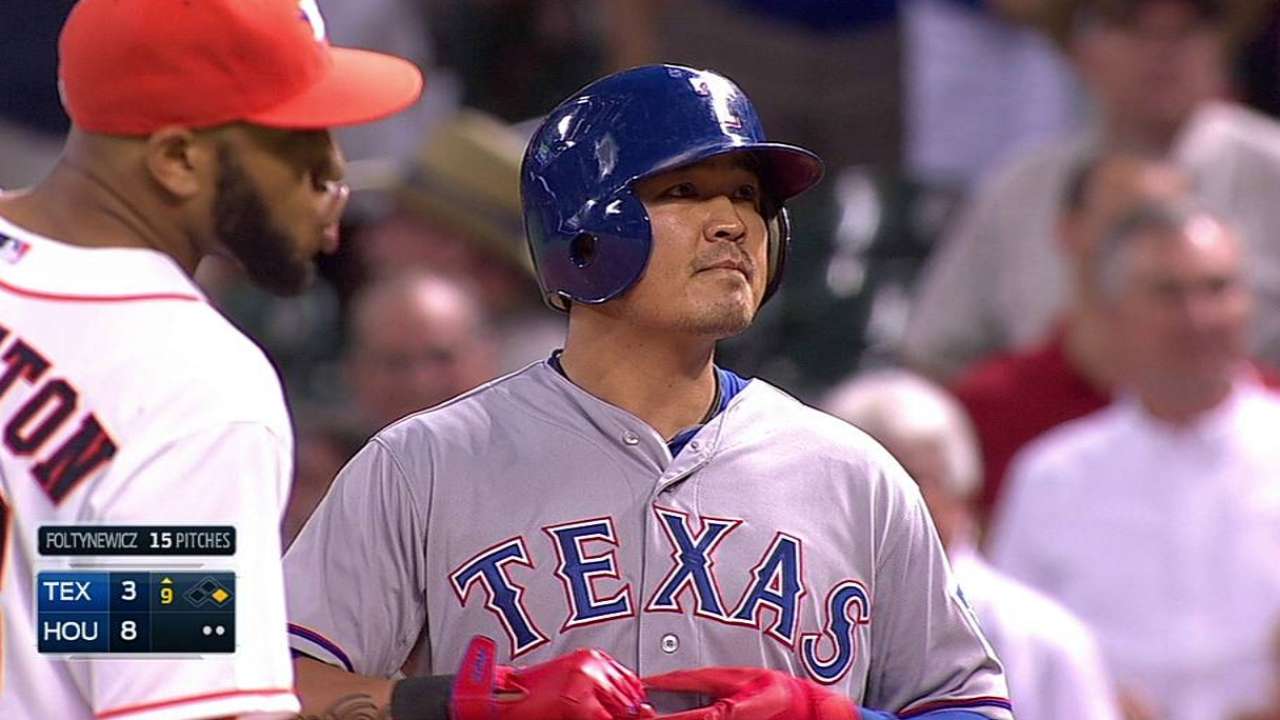 HOUSTON -- Shin-Soo Choo said he's not a counter, or stat freak. He tied his career high of four hits in a game on Saturday, but he isn't certain how many times he's accomplished the feat.
He was aware however that the fourth hit of the game, off Houston's Mike Foltynewicz in the ninth inning, was his 1,000th Major League hit.
"As soon as I leave the clubhouse it's a new game," said the 32-year-old Choo. "I'm not thinking about last night, but still 1,000 hits is impressive."
The main reason Choo said he was aware of closing in on the hit milestone was that he ended the 2013 season with exactly 900 hits.
"Oh, I need 100 more hits for 1,000. That's how I remembered," said Choo. "I'm not really a stat person because it's not really helpful. It was an even number that's why."
The ball hit for Choo's 1,000th hit was retrieved so that Choo, who entered Sunday 9-for-20 in his last five games, can keep the the ball as a memento.
Richard Dean is a contributor to MLB.com. This story was not subject to the approval of Major League Baseball or its clubs.