Rangers go to four-man rotation with Yu on DL, off-days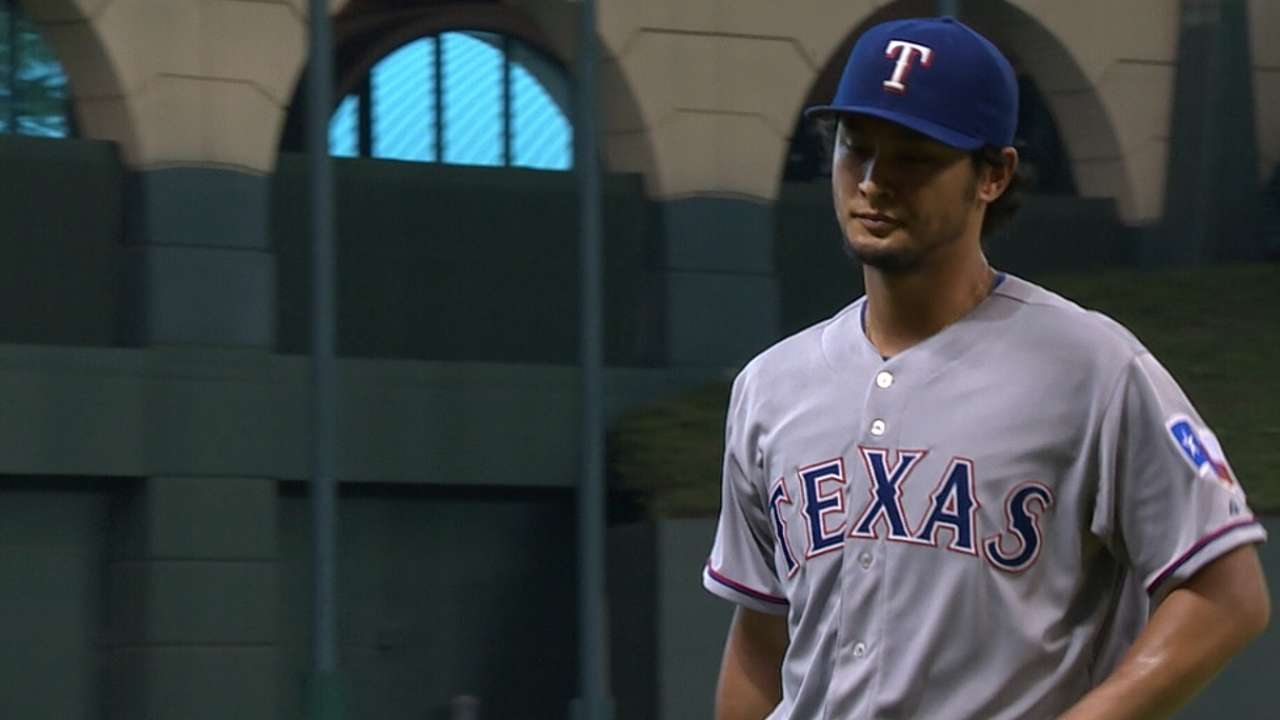 ARLINGTON -- The Rangers, taking advantage of two off-days next week, are temporarily down to a four-man rotation after optioning pitcher Robbie Ross Jr. back to Triple-A on Friday. They won't need a fifth starter until Aug. 26 against the Mariners.
Manager Ron Washington is hoping it will be Yu Darvish.
"That's our intention," Washington said. "I don't know why he wouldn't. Nothing has been discussed along any other lines."
Darvish is on the disabled list with what has been diagnosed as mild inflammation in his right elbow. The Rangers don't believe it is serious, but will wait until Darvish starts throwing again before they decide anything definitively.
There have been suggestions that Darvish would still be pitching if the Rangers were in a pennant race. Washington made it clear he didn't want to hear that.
"We're in a race," Washington said. "We're in a race to win ballgames."
Washington, speaking in his office before Friday's game with the Angels, also made it clear he didn't think inflammation was that serious of an issue.
"I have inflammation and I'm ready to go out and throw batting practice," said Washington, who has spoken privately with Darvish.
The Rangers are scheduled to pitch Colby Lewis on Saturday and Nick Tepesch on Sunday. They are off Monday before opening a two-game series with the Marlins on Tuesday. Miles Mikolas and Nick Martinez are schedule to pitch that series against right-handers Nathan Eovaldi and Brad Penny for the Marlins.
Lewis, Tepesch and Martinez are scheduled to pitch the three-game series against the Royals next weekend in Arlington. The Royals are tentatively scheduled to pitch right-handers Yordano Ventura and Jeremy Guthrie and left-hander Jason Vargas.
T.R. Sullivan is a reporter for MLB.com Read his blog, Postcards from Elysian Fields and follow him on Twitter @Sullivan_Ranger. This story was not subject to the approval of Major League Baseball or its clubs.