Bullpen breaking in a bunch of rookies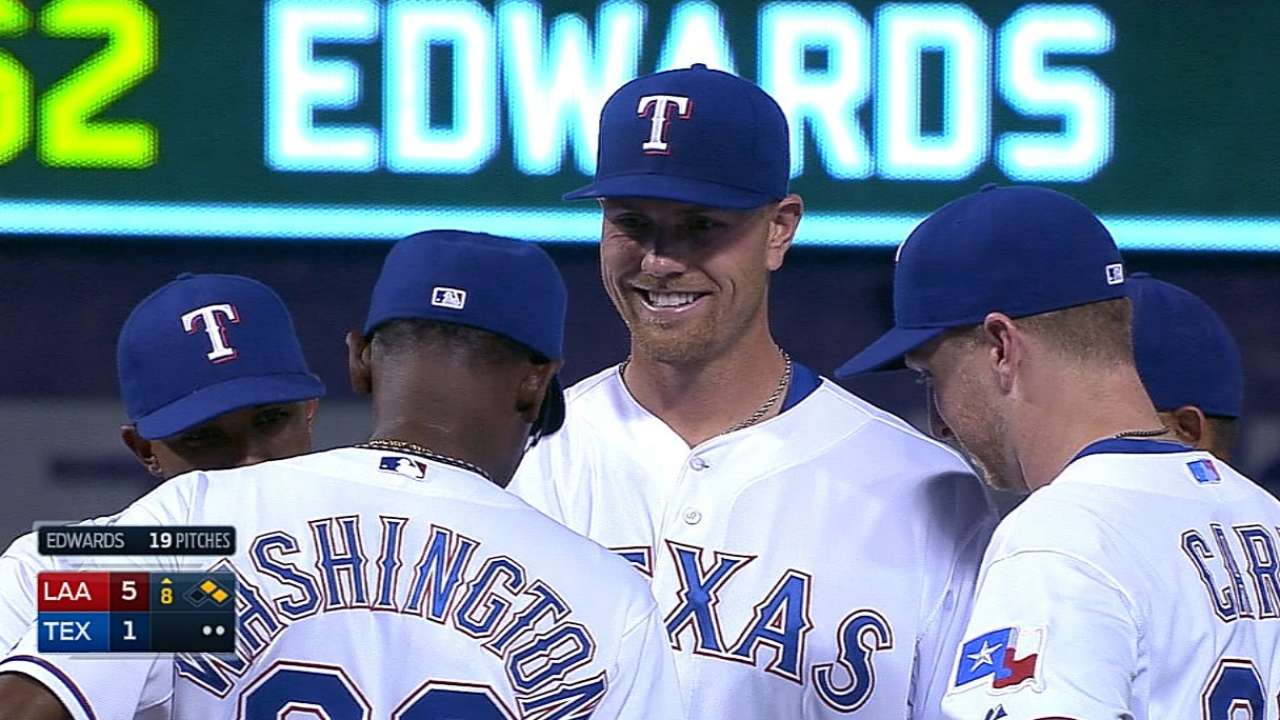 ARLINGTON -- The Rangers' bullpen is not exactly loaded with experience these days. Right now, it has three extremely green rookies, with Phil Klein, Alex Claudio and Jon Edwards all making their Major League debuts this month. And though Roman Mendez has already made 16 appearances, his debut came in early July.
Klein, who debuted on Aug. 1, has pitched in five games. Claudio has made three appearances for the Rangers, pitching in each of the past three games. Edwards made his big-league debut in Friday night's loss to the Angels.
Manager Ron Washington hasn't seen the rookie relievers much on the mound at Globe Life Park, but he doesn't have to guess how often and how much to use them.
"We know from the reporting that comes with them how many times they've been back to back, how many times they've gone three days in a row, the amount of pitches they've thrown in each one of those outings," Washington said. "So we have an idea of the length they can give. ... The other day when Klein was out there, he told us he's gone 49 before. He got 2 2/3 innings in 28 or 29, but he said he's gone 49 before. So we have an idea of how many pitches they've thrown and how long they've gone."
Dave Sessions is a contributor to MLB.com. This story was not subject to the approval of Major League Baseball or its clubs.