Feliz throwing harder, reaping rewards in recent outings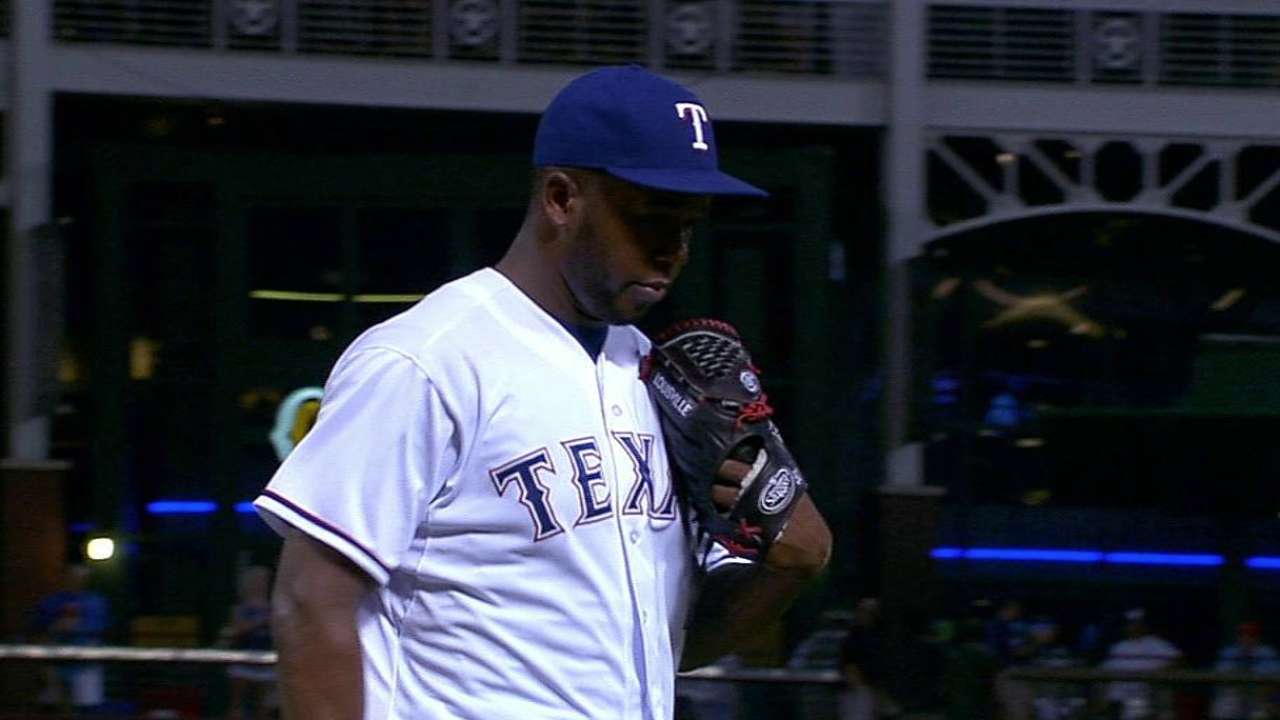 ARLINGTON -- In four outings since blowing a save at Cleveland on Aug. 3, Rangers righty Neftali Feliz has continued to improve his velocity and retired 12 out of 14 batters faced, including a strikeout of Josh Hamilton for the Rangers' final out in Friday's loss against the Angels.
It's a good sign for the closer who underwent Tommy John surgery in mid-2012, appeared in only six Major League games in 2013 and toiled in the Minors for the first half of the season while trying to return to the form he showed as the closer on back-to-back American League championship teams.
Feliz's fastball was hovering closer to 90 mph until recently.
"It's just a matter of him going out there trusting his arm," manager Ron Washington said. "He probably had some doubts in his mind. But the thing that I'm only concerned about is that he gets outs. His last three outings, he's been at 93, 94, but more than that has been his placement. … You don't really have to have a whole lot of velocity to get good results if you can make good pitches.
"The more good pitches he can make, and the more outs he gets, of course, his confidence goes sky high."
Even with save opportunities in scant supply, a closer still needs regular work. The Rangers don't want Feliz on the shelf for too long no matter what. He has not pitched on more than three days' rest this season other than his first appearance after the All-Star break.
"After about two days, we'll try to get him in there, [even] if we only let him face a batter," Washington said. "We've definitely got to keep him going."
Feliz is 0-1 with four saves, a 2.45 ERA and 11 strikeouts in 18 1/3 innings this season.
Dave Sessions is a contributor to MLB.com. This story was not subject to the approval of Major League Baseball or its clubs.