With ankle improving, Rios stays in right field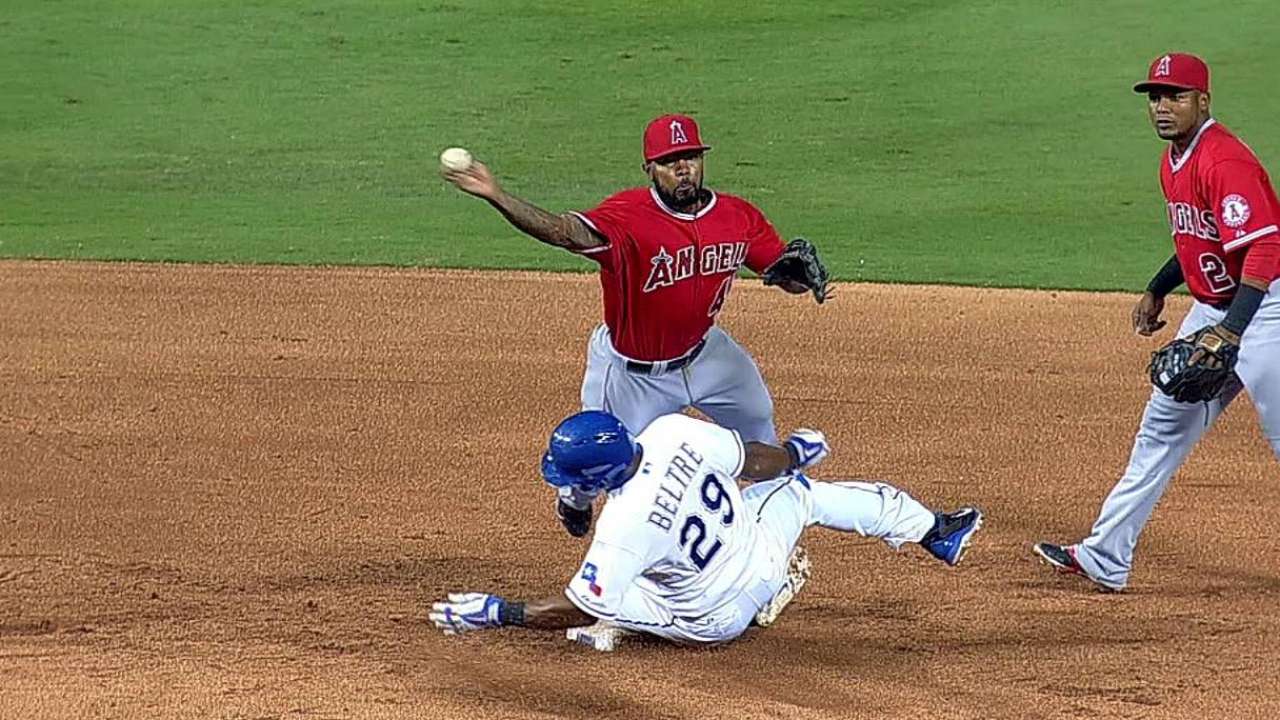 ARLINGTON -- Still nursing a sprained right ankle, Alex Rios started in right field Saturday for the second consecutive game after a successful test the night before.
Manager Ron Washington said Rios will get another day at designated hitter Sunday, but said Rios declared himself healthy enough to play the field after Saturday.
"I'm talking to him, finding out how he's feeling, what he can handle," Washington said. "[He said] that he's fine, that everything went well, he wasn't challenged, he was able to do what he needed to do. … I'm letting him know that there's nothing against him telling me that he doesn't want to go back out there."
Shin-Soo Choo, who has battled a left ankle injury for much of the season, was at designated hitter Saturday and will likely play in right Sunday if Rios is at DH.
Washington lifted Rios for pinch-hitter Daniel Robertson in the bottom of the eighth on Friday. That's highly unusual for Rios, normally a strong baserunner, but Washington said Rios "was OK" with leaving the diamond.
"He's still going to feel it when he's doing those turns on the basepaths," Washington said. "It's almost like Choo, it's not going to heal until he doesn't have to be on it anymore. He's going to have some good days, and he's going to have some bad days."
Dave Sessions is a contributor to MLB.com. This story was not subject to the approval of Major League Baseball or its clubs.