Rios back in right after strong Saturday night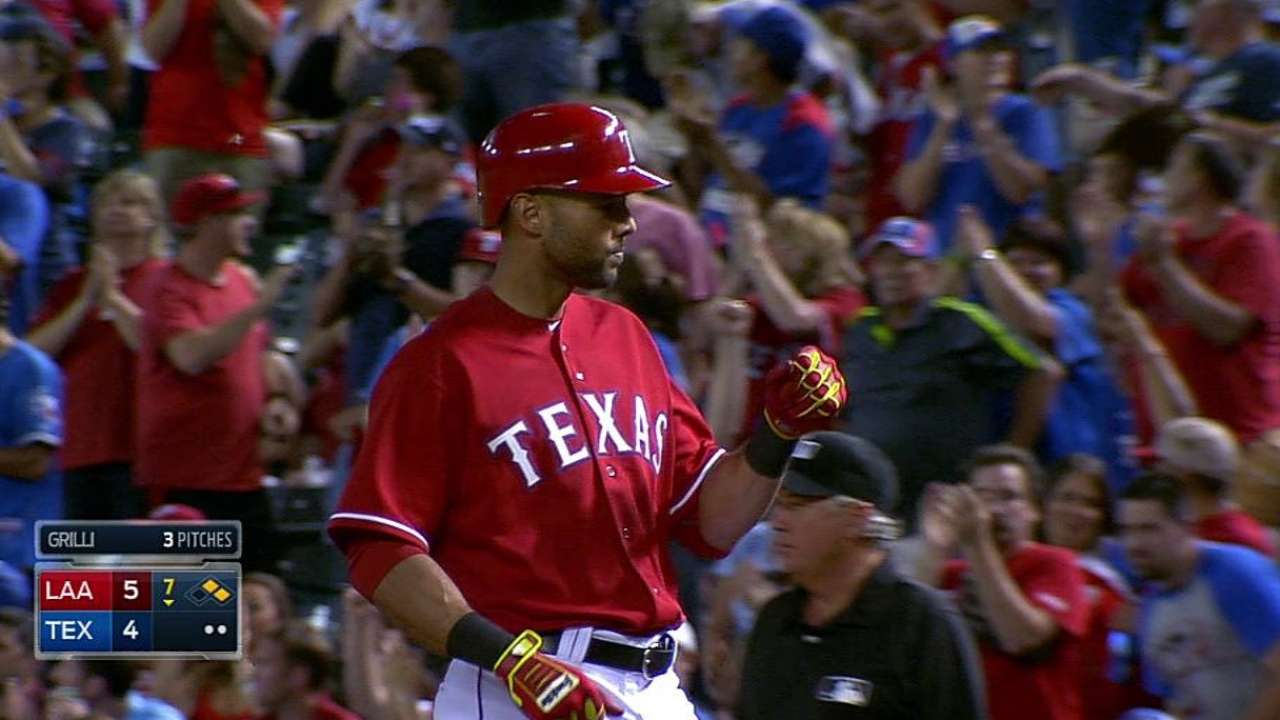 ARLINGTON -- Alex Rios has been slowed lately with a sprained ankle, but he showed Saturday that he can still impress with his arm and his bat.
Rios made two highlight-reel plays in the Rangers' 5-4 loss: a fine throw from right field to get Josh Hamilton at the plate in the fifth inning, and a two-run single with two outs in the seventh.
"Both felt good," Rios said of his contributions. "The throw was good because I saved a run from Colby [Lewis]."
Hamilton was so far out that he didn't bother to slide, instead coasting to a stop several feet from the plate and running into catcher Robinson Chirinos' tag. It was Rios' fifth assist from the outfield this season, and surely the least climactic.
"It's all the same, if you get him by 10 feet or 1 foot, it's an out," Rios said.
Manager Ron Washington had planned to use Rios at designated hitter on Sunday, but instead, he was in the lineup in right field. Sunday marked the first time Rios, who injured his right ankle just after the All-Star break, started in the outfield on three consecutive days.
Dave Sessions is a contributor to MLB.com. This story was not subject to the approval of Major League Baseball or its clubs.