Cotts happy to still be with Rangers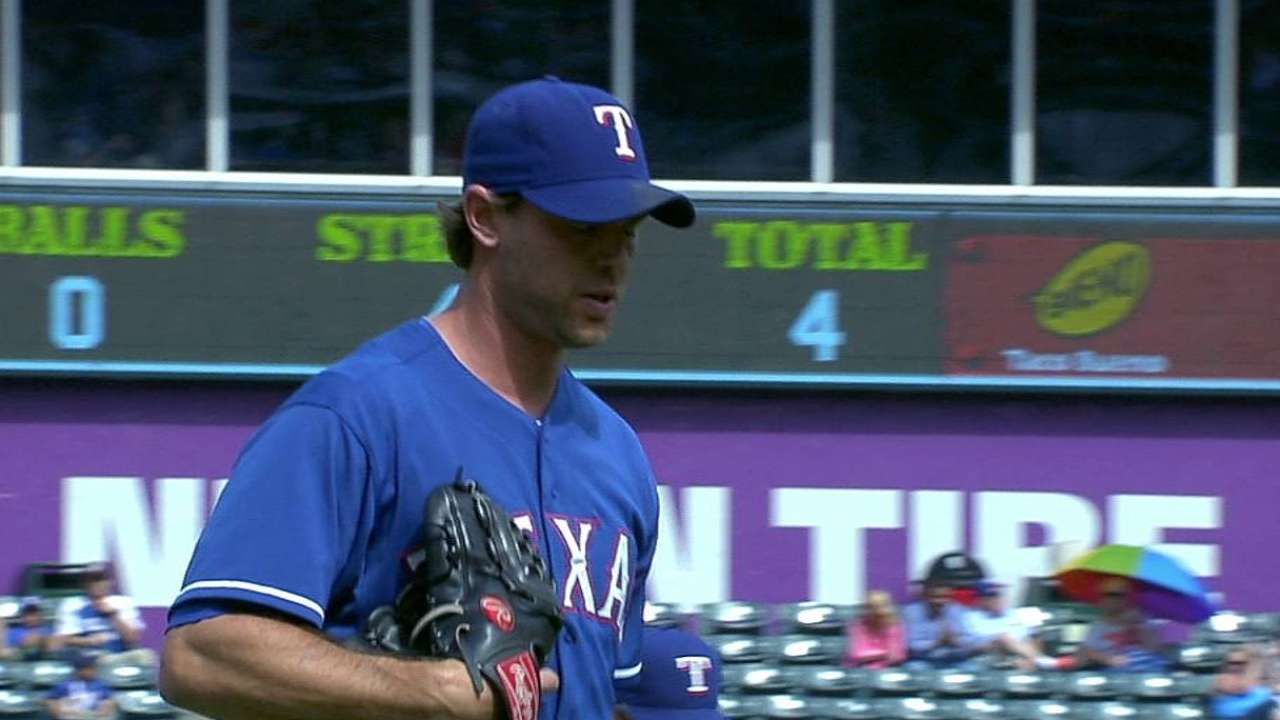 ARLINGTON -- As much interest as Neal Cotts has drawn from other teams recently, it's hard to believe no one wanted Neal Cotts two years ago.
Recovered from Tommy John surgery and a torn labrum in his hip, Cotts missed the entire 2011 and 2012 seasons as an unsigned free agent. The Rangers took a chance on him before last year, giving the left-hander an opportunity to resurrect his career.
After being rumored as someone the Rangers were considering dealing before last month's Trade Deadline, Cotts reportedly was claimed off waivers this week before the Rangers pulled him back to ensure he would remain with the club.
"I guess it's a little bit gratifying," Cotts said. "I know the [waiver] process, but I don't know if [general manager] Jon [Daniels] is allowed to tell me. I was pretty much in the dark."
Out of Major League Baseball for the previous three years, Cotts went 8-3 with a 1.11 ERA in 2013 as one of baseball's best middle relievers. He's been solid again this year, going 2-7 while posting a 3.48 ERA and is on pace to break his career high of 65 1/3 innings, a mark he set in 2004.
"I've learned during that time off and through those trials that each day you need to flip the page," said Cotts. "Some of the struggles I had earlier in the season might have compiled into an awful, awful year. I might not even be here. You have to trust what you can do and things will pan out."
Christian Corona is a contributor to MLB.com. This story was not subject to the approval of Major League Baseball or its clubs.