Washington excited about Japan trip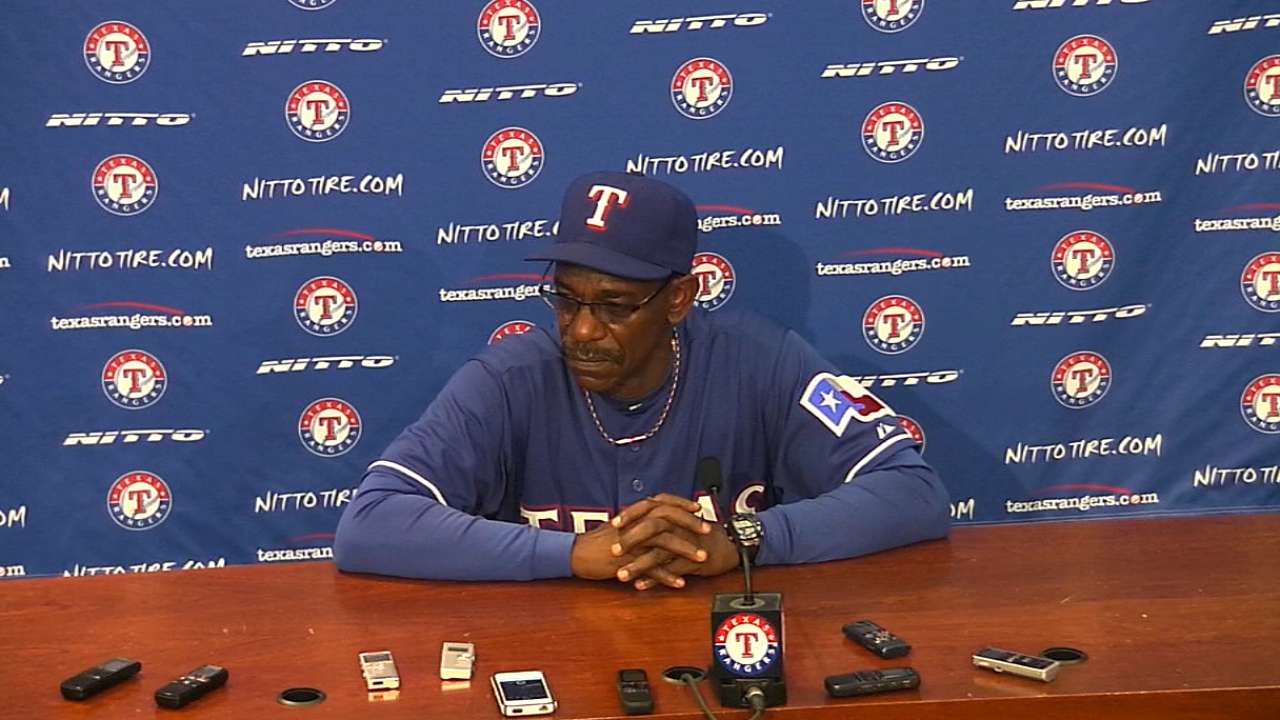 ARLINGTON -- Rangers manager Ron Washington has never been to Japan but he is looking forward to changing that this November.
Washington will manage a team of notable Major League players that will face Japan's national team, Samurai Japan, in a five-game series and play exhibition games against the Hanshin Tigers and Yomiuri Giants of the Nippon Professional Baseball league.
"It was an honor to be asked, to go over there and get an All-Star team from over here," Washington said. "The relationship between the United States and Japan has gotten better. I'm just excited to be a leader for those guys."
So far, Washington has four players on his roster -- Mariners second baseman Robinson Cano, Orioles outfielder Adam Jones, Angels first baseman Albert Pujols and Dodgers outfielder Yasiel Puig. While he doesn't know what the entire roster will be yet, he is looking forward to scouting Japan's premier baseball players.
"I'm going to have a chance to see some of the best Japanese players," Washington said. "Of course, in my mind I'll be evaluating and it's certain that I'll be putting something on paper, too. Also, it gives me an opportunity to see players that are over here."
Washington said he does not have complete control over who will be named to his coaching staff, but he will bring Rangers pitching coach Mike Maddux to Japan.
Christian Corona is a contributor to MLB.com. This story was not subject to the approval of Major League Baseball or its clubs.