Rangers trade Gimenez to Indians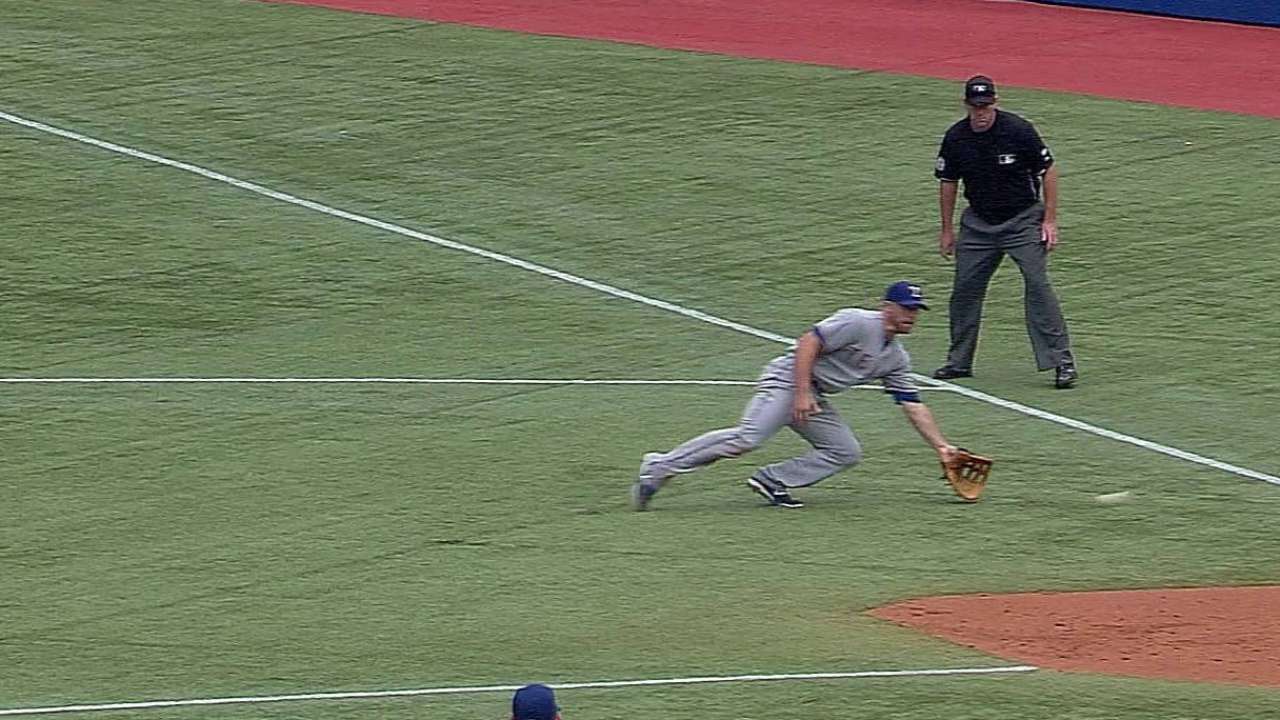 ARLINGTON -- The Rangers traded catcher Chris Gimenez to the Indians for future considerations Saturday. Gimenez, who accepted his outright assignment to Triple-A Round Rock last Tuesday, will join Cleveland's big league team.
Gimenez batted .262 with a .331 on-base percentage, .355 slugging percentage and 11 RBIs in 33 games with Rangers. He made 29 starts, 26 at catcher and three at first base. Gimenez hit .284 with six home runs and 22 RBIs in 39 games with Round Rock, which is on the road in Salt Lake City while the Indians are currently hosting the Astros.
The 31-year-old began Spring Training this year with the A's before the Rangers claimed him off waivers three days before Opening Day. Needing depth at catcher with Geovany Soto beginning the season on the 60-day disabled list, Gimenez was one of three catchers to make the Rangers' Opening Day roster.
Gimenez was designated for assignment just one day after the Rangers' season opener and later released, only to be re-signed less than a week later on April 10. He spent more than a month with Triple-A Round Rock before being called up May 20. Five days after being placed on paternity leave Aug. 4 as his wife was preparing to give birth, Gimenez was again designated for assignment.
This time, he accepted his outright assignment to Round Rock, where he hit .400 with two homers and six RBIs in seven games before being traded Saturday.
Christian Corona is a contributor to MLB.com. This story was not subject to the approval of Major League Baseball or its clubs.